Quick reads...
You Can Earn 56 Times More Interest Using This Online Bank—Here's How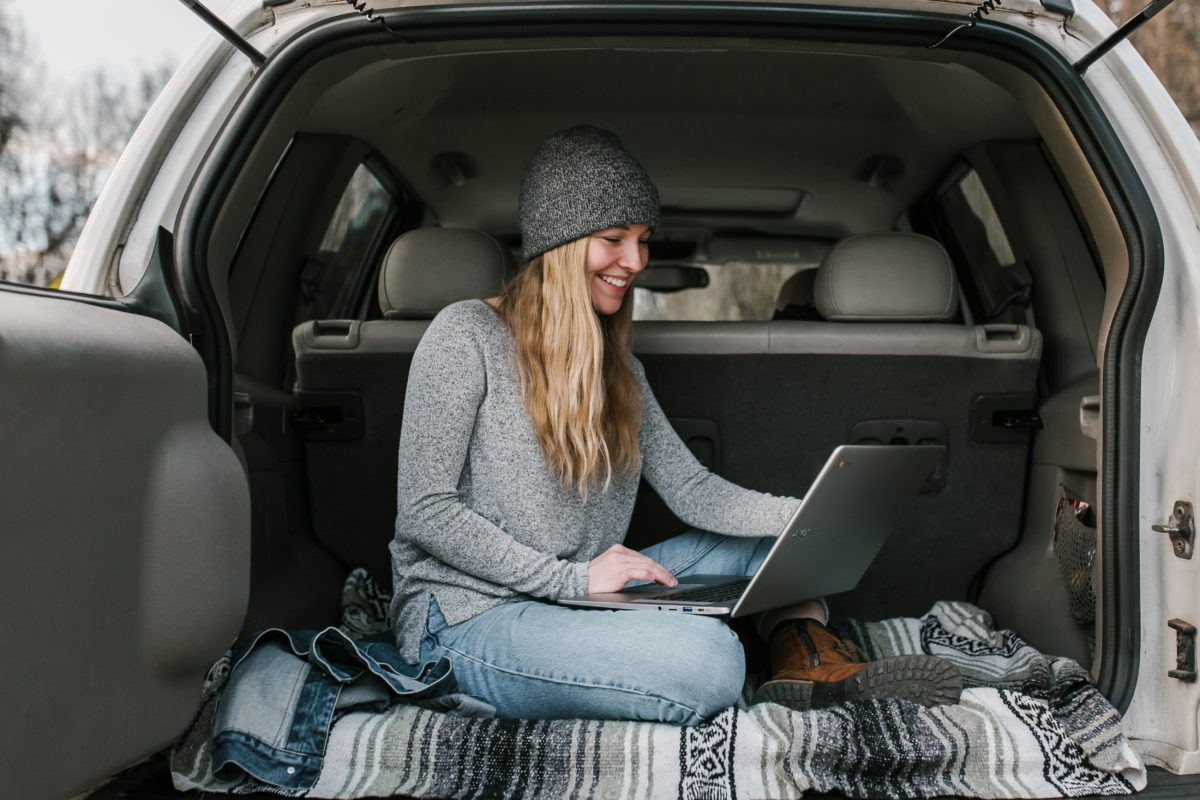 Note that APYs listed are current as of February 23, 2021. The percentage constantly fluctuates as the Fed rate goes up and down.
There's not a lot of fantastic options right now in terms of where to stash your savings so that your money is accessible and earning some interest. 
Before the Covid-19 pandemic, high-yield savings accounts at internet banks were offering interest rates between 1 and 2%. That's pretty great compared to a standard savings account, which earns close to 0.05%.  
Interest rates have plummeted amid the pandemic, though. (That's because banks base their savings account rates on the Fed's rates and the Fed has cut its rates to nearly zero in response to the crisis.) Now, rates at most internet banks are below 1%. Two popular ones, Synchrony and Marcus by Goldman Sachs, for example, are offering 0.50% APY.
That's better than the national average interest rate on savings accounts (0.05%) — and a lot better than what you're going to find at a traditional, brick-and-mortar bank like Chase or Bank of America (the "big banks" typically offer rates close to 0.01%).
There's one online bank, though, that's offering some customers an extremely attractive interest rate of 2.80%: Varo, an all-mobile, San Francisco-based national bank. That's 56 times more interest than you would earn if you used an average savings account offering 0.05% APY and 280 times more than if you used a traditional bank offering 0.01% APY.
Varo is offering 0.4% APY for all customers, but you can earn the higher, 2.80% if you open a checking account with Varo and meet three requirements in the same calendar month: 
You have to make at least five purchases with the Varo Visa® Debit Card. 

You have to receive direct deposits (payroll or government direct deposits) totaling at least $1,000 into the Varo Bank Account or Savings Account. 

You have to keep a savings account balance no higher than $10,000 — yes, that means there's a maximum balance requirement, but

no minimum balance

. If your daily savings account balance is above $10,000, you will earn 0.4% APY on the entire savings account balance, but you can re-qualify for the higher rate the day after you bring your balance to $10,000 or less.
Here are more details about Varo:
Annual Percentage Yield (APY): 0.4% (with option to earn up to 2.80%)
Minimum balance: None; you need just $0.01 to start earning interest with your online savings account
Monthly fee: None
Overdraft fees: None up to $50
You have ATM access if you have a checking account (Varo doesn't charge a fee for ATM withdrawals at Allpoint® ATMs; it charges a $2.50 fee for out-of-network ATM withdrawals)
Varo is offering great rates right now, but there are some other attractive options out there when it comes to high-yield savings accounts:

Keep in mind that high-yield savings accounts are good options for your emergency fund money or any short-term savings goals.
As for money for your long-term goals, like retirement, you'll want to aim for higher returns by investing in the stock market via retirement savings accounts like a 401(k) or IRA. Or, you can look into automated investing platforms known as robo-advisors, which will build a model portfolio for you depending on your age and risk profile and then automatically rebalance it over time.

But if you're looking to earn more interest on the money that's just sitting in your savings account, Varo or another high-yield account could be an excellent option.

Read next: Here's What Today's Average Savings Account Rates Are (Oct. 26)