Quick reads...
Ask Yourself This One Question To Change Your Life in 2022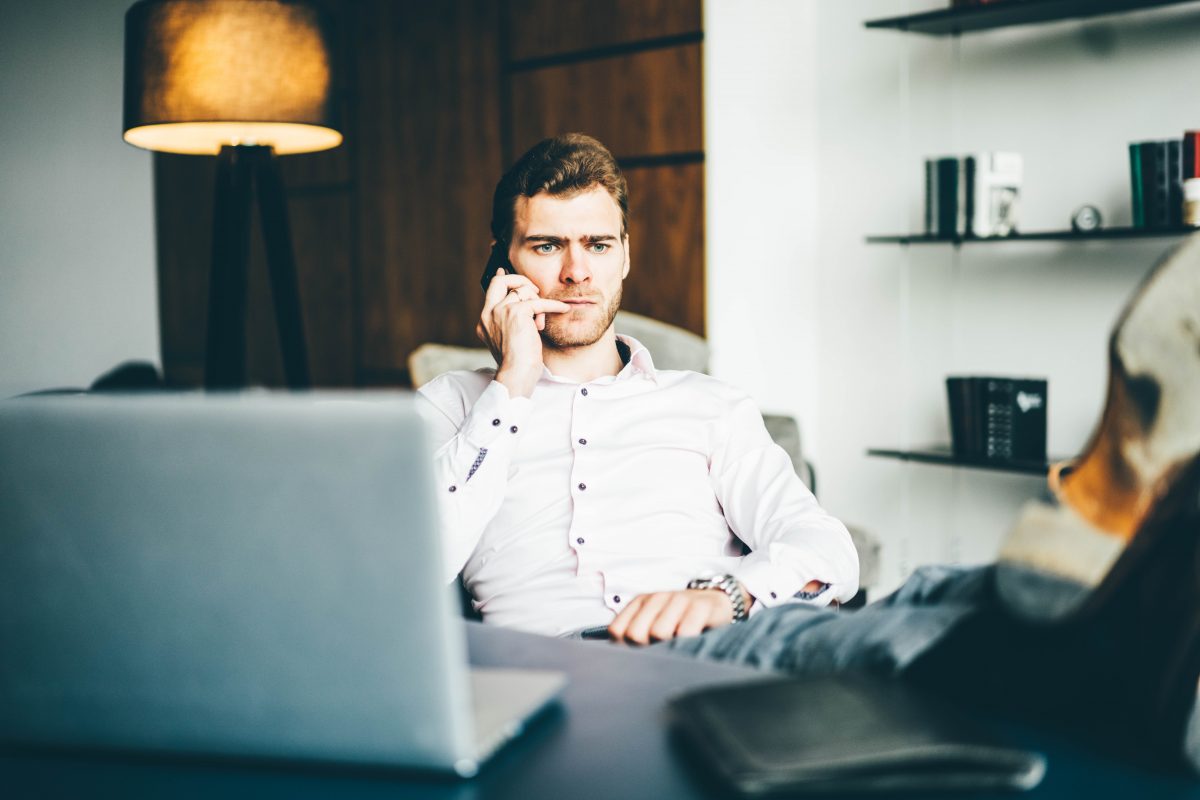 The last couple of years have been turbulent, to say the least. The Covid-19 pandemic has affected nearly everyone — financially, physically and/or emotionally. You might have lost your job or are working reduced hours; you may know someone who has gotten sick or even passed away from the virus; and, chances are, you've spent a lot more time cooped up at home, perhaps coping with loneliness and increased stress.
It's been a tough year, but it's also given many of us more time to think about, reflect on and evaluate our lives. As we continue to social distance and spend more time inside our homes, now is a better time than any to think about what you want your future to look like and if you're living your life the way you really want to be living it. 
Last year, I recorded a podcast about how one question can change your life. I wanted to resurface the theme of this episode with 2022 just around the corner. 
Here's the question I want you to ask yourself: If you only had 10 years left to live, what dream would you go for?  
Too many of us are waiting for the "right moment," or until we accomplish x, y or z, or until we make a certain amount of money. Stop waiting! Especially if you're in your 20s, 30s or 40s, think of the next 10 years as a major gift — then, ask yourself what has to get done if you only have 10 years to live? What would you really regret not doing? 
To help you best answer this question, I have five "sub-questions" for you to go through. These are questions I answered when I was younger, way before I'd written any bestselling books and established myself in the financial community, that helped get me to where I am today.
Grab a journal and a pen, or open a document on your laptop, and answer these questions:
1. What's your dream?
Maybe you want to live abroad or travel the world. Your dream could be running your own bakery or food truck. Maybe you want to quit your job and launch an app or online business.
When I was in my 20s working as a financial advisor for Morgan Stanley, my dream was to write a book called "Smart Women Finish Rich" and inspire one million woman to take charge of their financial lives so they could protect themselves, their families and teach their kids about money.  
Notice how specific that dream is? I didn't just want to write a book — I wanted to create a movement back in the 1990's that would reach one million women and educate them about money and how to live their best life. I even had the title picked out! 
And, I didn't just want to change a few people's lives — I wanted to impact one million people. It was a huge dream. People thought I was crazy — until it worked!  So what about you?  You, too, can have huge dreams. The key, my friend, is to be specific about what it is you want to accomplish and why! Write your dream down with clarity.
2. Where are you now?
What's your current situation? Where are you at, personally and financially? For me, I was a guy working at Morgan Stanley and teaching a class about women and money. I didn't know if I was qualified to write a book, but I knew that I was passionate about helping women manage their finances in order to protect themselves and their families.
Be honest when you answer this question. You have to know where you are before you get to where you want to go.
3. Where do you want to go?
Really visualize what your life would look like if your dream became reality. Where are you living? Where are you working? Who is with you? Once you fully understand where you want to go, you can start mapping out how you're going to get there.
4. Who has been there?
Chances are, someone else has already done exactly what you want to do — and they've probably done it as well as you want to do it. I'm not telling you this to discourage you. I want you to learn from them! Find out who's doing what you want to do, study them, emulate them and, if possible, reach out to them for advice. 
My friend Tony Robbins has a name for this method: "model the masters." Someone right now knows how to do what you want to do. Go find that person. Study them, learn from them and mentor with them if you can.
5. When will you start?
I want you to start today! If you can't today, write down a deadline for when you're going to start chipping away at your dream. The clock is ticking. If you don't start working on your dreams today, or at least give yourself a deadline, you're going to die without them ever being fulfilled.
Answering these questions requires thought, time and work. Your dream isn't going to happen overnight. It may not even happen at all. But that's not what is important here. What's more important than whether or not your dream gets fulfilled is that you tried. That you went for it!
The worst case scenario is that you try to fulfill your dream and fall short. Isn't that better than not trying at all? Isn't that way better than waking up 10 years from now and realizing you never started? You never even gave yourself a chance? 
Think about it this way: In 10 years, you can be just 10 years older or you can be 10 years older and have gone for your dreams. If you don't start today, the only thing certain is that 10 years will have passed.
It's never too late to go for your dreams. It's also never too early to start. So, no matter where you are in your life, figure out what you want and go for it!
Need more inspiration? Listen to the full podcast episode: How One Question Could Change Your Life!
Read next: Finish 2020 Strong in Life, Money and Business by Asking Yourself These 5 Questions