Quick reads...
What Are Robo-Advisors and How Do They Work?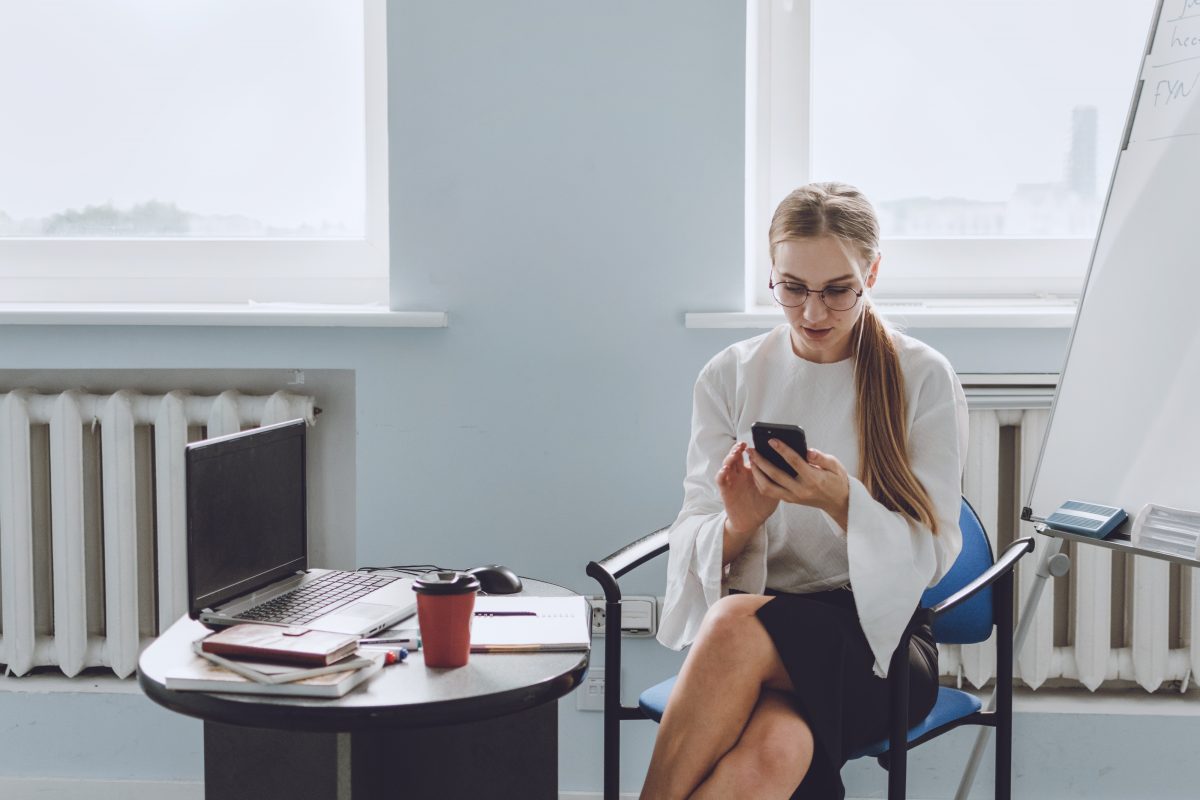 Automated investing platforms known as "robo-advisors" are becoming more and more mainstream. Think: "The Automatic Millionaire" brought to life through technology — or, what is known in today's world as "fintech."
The first robo-advisors started to emerge in 2008 after the financial crisis. Two years later, in 2010, came Betterment, which would go on to become the largest independent robo-advisor.
By 2014, the total assets under management in the global robo-advisor market had climbed to $19 billion. In 2017, it reached $225 billion. Today, there are over 100 robo-advisors to choose from and they're managing more and more money every day. By 2022, the total assets managed by robo-advisors is expected to reach $4.6 trillion.
What is a robo-advisor?
In short, robo-advisors use technology to build and manage an investment portfolio that's right for you, depending on your goals and risk tolerance. It's like having a (non-human) financial advisor manage your investments — for a much cheaper price.
Here's how it works: You go online and answer a series of questions about things like your time horizon, financial goals and risk tolerance. Using an algorithm, the robo-advisor will build a diversified portfolio fit for your situation, based on the information you provided plus unpredictable forces like asset class performance and market volatility.
A robo-advisor does more than just create a portfolio for you — it will automatically rebalance your portfolio as you get closer to your money goals. This means you can be pretty hands-off when it comes to your investments.
You can log onto your account whenever you want to check your progress (though, I don't recommend looking at your investments too often!) and make contributions. Ideally, you'll set up automatic contributions so you're consistently putting your money to work.
How much do robo-advisors cost?
Robo-advisors are affordable and accessible. Most require very small account minimums and in some cases, no minimums at all, meaning you can start investing with just a couple of bucks. 
Expect annual management fees between 0.25% and 0.50%, though some don't charge a fee at all, like our partner Sofi. That means, if your robo-advisor is managing $10,000, you'll pay between $25 and $50 a year (or $0 if there's no management fee). 
Keep in mind that you still have to pay the expense ratio of the funds you're invested in (all mutual funds and ETFs charge investors an expense ratio to cover operating expenses). Most robo-advisors will invest your money in low-cost funds with expense ratios under 0.10%, but that's something you'll want to look into.
While robo-advisors are cost-efficient and easy to use, they don't offer a complete financial plan or face-to-face meetings. 
Who are robo-advisors right for?
If you're looking for a simple, hands-off and relatively cheap way to invest, a robo-advisor might be right for you — after all, they choose your funds and rebalance them for you — and anyone can use one, thanks to the low account minimums. Traditional financial advisors, on the other hand, tend to require a high minimum balance: You typically have to have at least $250,000 in assets to work with one.
Here's what most robo-advisors provide:
Automatic investment management

, so you never have to worry about rebalancing your portfolio. Your robo-advisor will rebalance for you, based on a variety of factors like your age, shifts in the market and time horizon for certain goals.

Access to helpful financial planning tools

, like retirement calculators or budgeting tools that help you plan for big purchases. 

Automated tax-loss harvesting

, which may help reduce your tax burden.

An easy and convenient way to invest your money.

You don't have to worry about choosing your own funds and most robo-advisors make it super easy to set up automatic contributions.
Because everything is done by a computer, you'll pay pretty low fees for a robo-advisor (especially compared to what you would pay a traditional advisor). It's a great option for people who don't know a ton about investing and don't have the time or desire to learn about it.
If you need more comprehensive financial planning or need help with more complicated or specific things, like estate planning or how to choose life insurance, that's when you might want to consider a traditional advisor, who you can meet with in person. You'll pay more, but will get more one-on-one attention.
How to choose the right robo-advisor
Today, there are tons of robo-advisors to choose from. When comparing different companies, it's important to understand a few things:
Is there a minimum balance required to invest?

Most robo-advisors let you start investing with $500 or less, but others require much more. 

What is the management fee?

Again, this should be between 0.25% and 0.50%, though some don't charge a fee at all. 

What are the investment options?

Most robo-advisors offer between five and 10 portfolio choices based on risk tolerance (they'll range from conservative to aggressive). The more options, the better.

What types of accounts will the robo-advisor manage?

Typically, a robo-advisor will manage individual retirement accounts (Roth, traditional and SEP IRAs) and taxable accounts. Some will also manage your 401(k) and trusts.
To help you narrow your search, I put together a list of some of my favorites. Check them out HERE.
After you've selected a robo-advisor and are ready to get started, when you go through the initial questionnaire, take your time. Don't just fly through the questions and click away. Most of these firms determine the mix of investments based on what you tell them about your time horizon and your risk tolerance. If you click on one wrong button, your entire portfolio can be built incorrectly, with either too much risk or not enough. 
If you have any questions or hesitations at all, call the company and talk to one of their advisors. When it comes to investing your money, you want to be fully aware and have complete understanding of what you're doing.
Check out my top recommendations for robo-advisors
Read next: The Smartest Way to Invest Your Money at Every Age