Quick reads...
Traditional IRA vs. Roth IRA. Here Are the Main Differences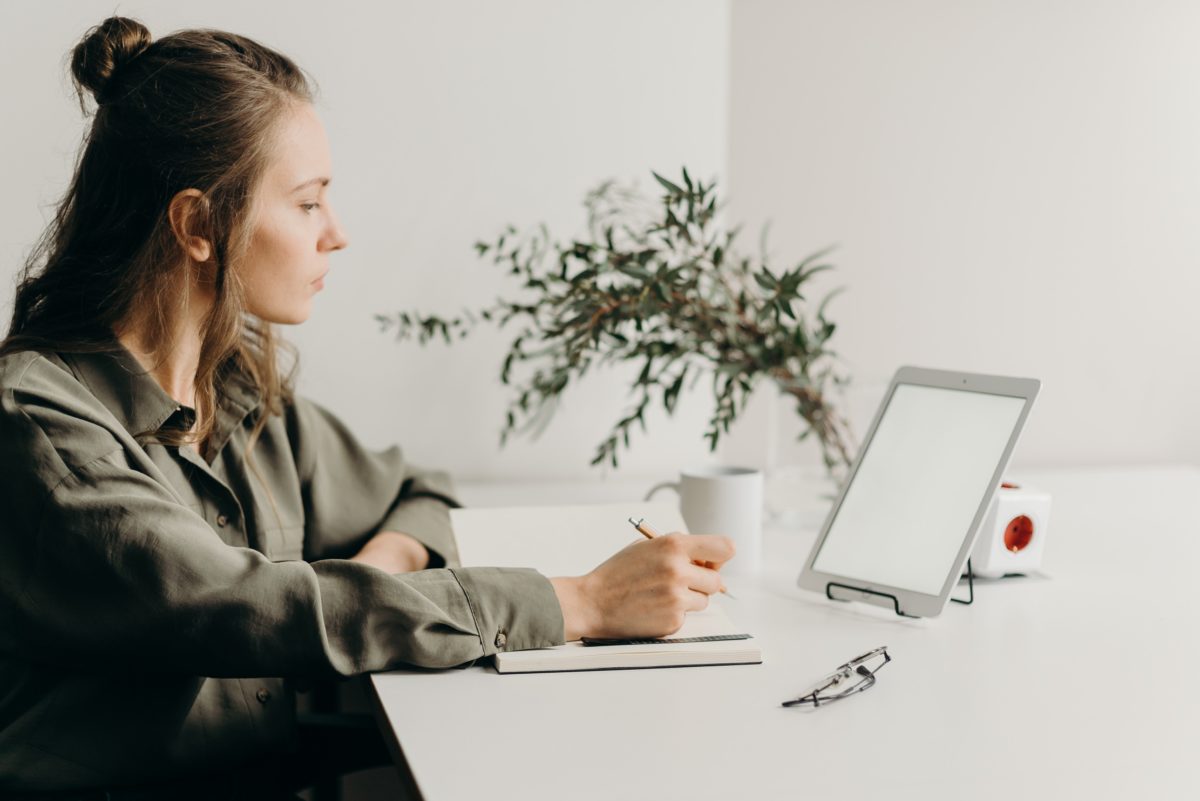 Individual retirement accounts, also known as IRAs, are excellent retirement savings vehicles if your company doesn't offer a 401(k) plan or if you're self-employed. In simple terms, an IRA is a personal retirement plan that most anyone who earns an income can set up at a bank, brokerage firm or even online.
There are two main types of IRAs: a traditional IRA and a Roth IRA. They both offer major tax advantages and the contribution limits are the same ($6,000 a year for 2020 and up to $7,000 if you're 50 or older), but there are a few key differences to understand when deciding which type makes the most sense for you.
With a traditional IRA, you make pre-tax contributions
The biggest difference between funding a traditional IRA and a Roth IRA is when you pay taxes.
With a traditional IRA, you contribute pre-tax dollars and your contributions are tax-deductible in the year they're made. While you don't pay any income tax on the money you put into the account, you'll pay taxes on your contributions and investment gains when you withdraw the money, which you can do starting at age 59 ½. (If you withdraw before, you'll owe a penalty.) 
If you expect to be in the same or a lower tax bracket when you start withdrawing money, it makes sense to go with a traditional IRA and its upfront tax advantage.
With a Roth IRA, you make after-tax contributions
With a Roth IRA, you pay income tax on the money you put in (so you won't get any current-year tax benefits), but your money grows tax-free and you'll enjoy tax-free withdrawals in the future.
If you expect to be in a higher tax bracket when you retire, you should go with the Roth IRA and its delayed tax benefit.
There are income limits for a Roth IRA
Anyone with earned income can contribute to a traditional IRA. (Though, how much of your contribution to a traditional IRA you can deduct from your taxes may be restricted if you or your spouse has access to a retirement plan at work.)
With a Roth IRA, there's an income cap, which the IRS sets each year based on modified adjusted gross income (MAGI). In other words, if you earn too much money, you aren't eligible to contribute to a Roth. 
In 2020, you have to earn less than $124,000 as a single person in order to contribute the full amount to a Roth IRA. If you make between $124,000 and $139,000, you can contribute a reduced amount — if you make over $139,000, you can't contribute at all. As a married couple filing jointly, you have to earn less than $196,000 in order to contribute the full amount. If you make between $196,000 and $206,000, you can contribute a reduced amount and if you earn over $206,000, you can't contribute to a Roth at all.
There are required minimum distributions (RMDs) for a traditional IRA
Similar to a 401(k) plan, you have to start taking required minimum distributions from your traditional IRA once you hit a certain age, usually 70 ½. (Though, Congress suspended required minimum distributions for 2020 in response to the Covid-19 pandemic — meaning, instead of having to take money out this year, retirees can keep their investments growing.)
There aren't minimum distribution rules with a Roth — you can leave your money to grow in your account as long as you like. 
You can withdraw your contributions from a Roth without penalty at any time
It's good practice to keep your hands off your retirement money until you actually retire, but technically you can withdraw any money you contribute to a Roth (not your earnings) at any time without facing taxes or withdrawal penalties. Again, I want you to avoid dipping into your nest egg unless you absolutely have to.
If you want to withdraw earnings without paying a fee, you have to wait until age 59 ½, like you do with a traditional IRA. You also have to have had your Roth account for at least five years until you can touch your earnings without owing a penalty.
Which type of IRA is right for you?
The choice of whether to go with an IRA or a Roth IRA really boils down to the question of whether you want your tax breaks up front or later on.
Which is better for you depends on what tax bracket you'll be in when you retire, and that's something you really can't know for sure. But you can speculate: Common sense would tell you that you'll probably be in a lower tax bracket, since you won't be working anymore. But who knows what the tax laws will be by then. 
According to most computer projections, if you are at least 15 years away from when you plan to begin withdrawing money from your retirement account, you'd probably do better with a Roth IRA.
If you can't decide, you can always contribute to both during the same year, as long as your total contribution doesn't exceed the limit ($6,000, or $7,000 if you're over 50).
When you're ready to start funding an IRA, there are hundreds of banks, brokerage firms and mutual fund companies that you can choose from to open an account, including TD Ameritrade, Charles Schwab, Fidelity and Vanguard. You can also open IRAs with robo advisors like Betterment and Wealthfront. 
Check out my top-recommended robo-advisors