Quick reads...
Here's What Today's Mortgage Interest Rates Are (Oct. 22)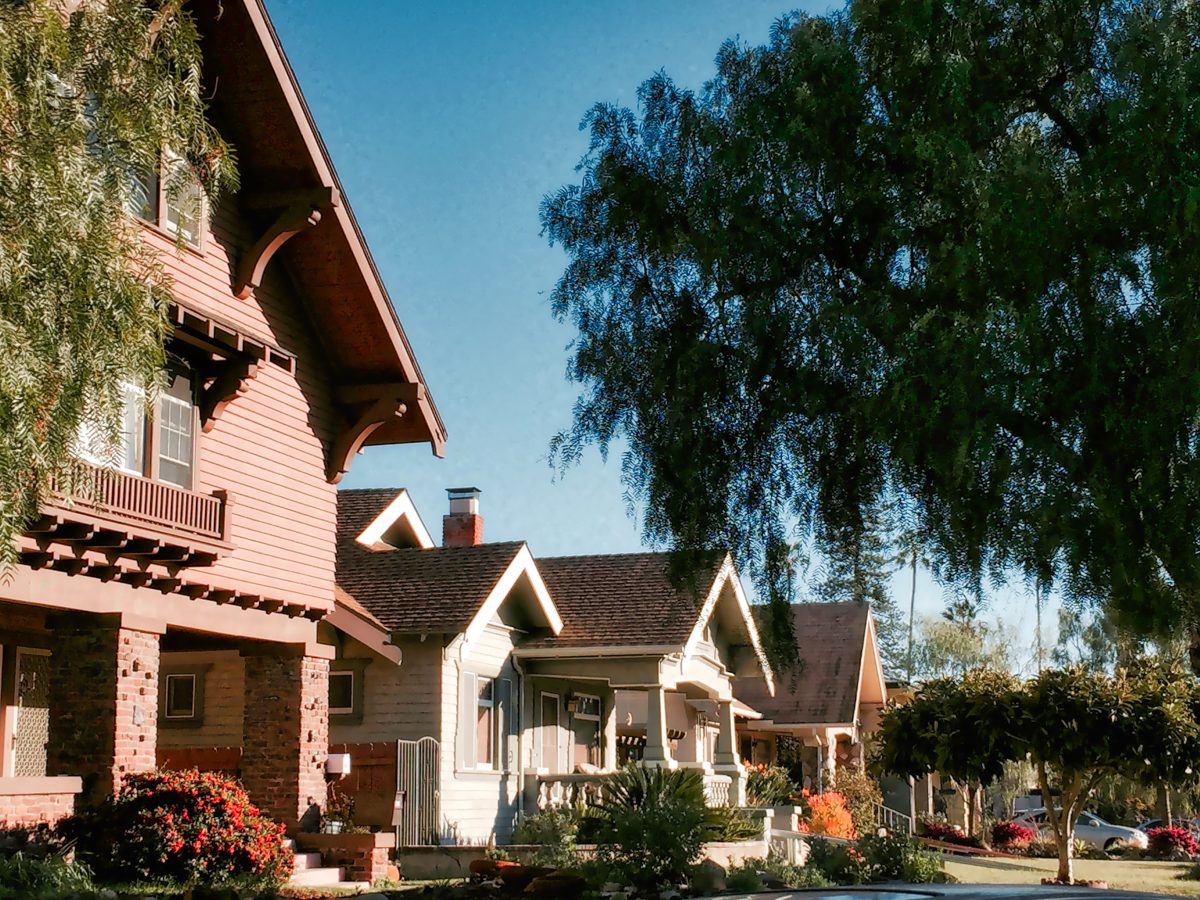 Mortgage rates are still very low. The average mortgage rate on a 30-year fixed-rate mortgage is 2.80%, the average rate on a 15-year fixed-rate mortgage is 2.33% and the average rate on a 5/1 adjustable-rate mortgage (ARM) is 2.87%. That's as of October 22, 2020 and according to mortgage loan company Freddie Mac, which updates the average rates weekly.
Exactly one year ago, average rates were about one percentage point higher: 3.75% on a 30-year FRM, 3.18% on a 15-year FRM and 3.40% on a 5/1 ARM. And two years ago, in October 2018, the average rates were 4.86% (30-year FRM), 4.29% (15-year FRM) and 4.14% (5/1 ARM).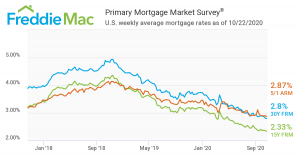 Source: Freddie Mac
Just one or two percentage points can make a huge difference on your monthly mortgage payment. Let's run the numbers. 
Say you buy a $300,000 home and land a 2.8% interest rate on a 30-year fixed-rate mortgage. The total cost of your mortgage, including principal and interest, would be $443,766 and your monthly payment would be $1,233.
If your rate is 3.8%, just 1% more, your monthly payment increases to $1,398 and the total cost of your mortgage will be $503,234. That's a $60,000 difference! A 4.8% rate will cost you even more: Your total mortgage will cost $566,639 and your monthly payments will run you $1,574.
Run the math yourself using an amortization schedule calculator.

Do you believe me now when I say that it's an excellent time to consider buying a home, or refinancing your mortgage if you're already a homeowner?
Now is the time to act. The No. 1 mistake I see people make when refinancing their mortgages is waiting. Don't put it off in hopes that rates will go lower. Mortgage rates shift daily and can be affected by a variety of factors. Because companies have been warning that the Covid-19 pandemic will hurt their earnings, the Federal Reserve has kept rates down. But that won't last forever.
Jump on this opportunity while you can. Read my guide on how to refinance your mortgage HERE and check out my top-recommended mortgage refinance companies HERE.
If you're currently renting and convinced that now may be the right time for homeownership, great! Learn more with me: I partnered with Money.com to create The First-Time Homebuyer Challenge, which is a free, video-based course designed to help you learn the five critical steps of the home-buying process.
If you're still on the fence about buying, it doesn't hurt to complete the challenge and be better prepared to buy when the time is right for you. Your first home may be closer than you think! 
See average mortgage rates from previous weeks:
Check out my top recommendations for mortgage lenders
Read next: The Smartest Investment You Can Make in Your Lifetime