Quick reads...
The No. 1 Misconception That Holds People Back From Buying a Home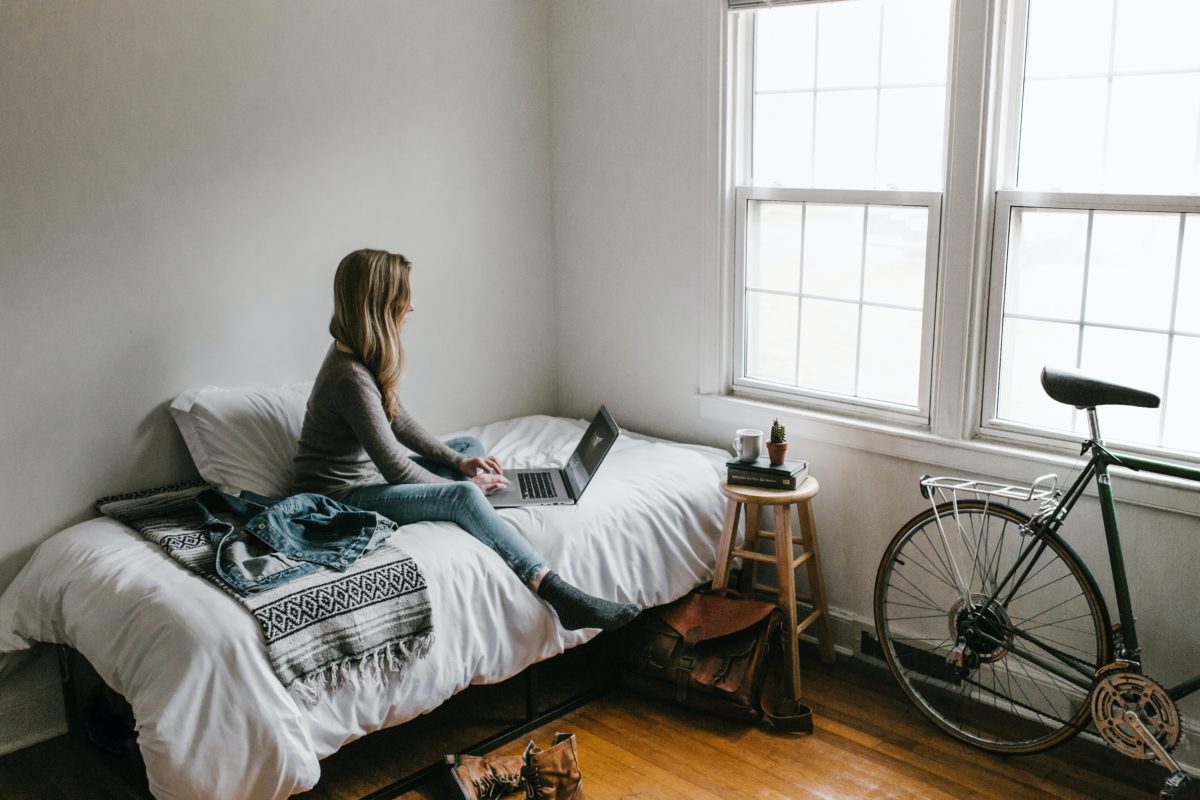 If you want to build wealth, it's time you start thinking about buying a home. You can't get rich renting. As the old saying goes, landlords get rich and renters stay poor. The numbers don't lie: The median net worth of renters was $5,200 in 2016, according to the most recent Survey of Consumer Finances published by the Federal Reserve in 2018. Homeowners, on the other hand, were worth over 44 times that amount: $231,400. 
The fact is, over the long-term, owning a home is a great investment. And, there's never been a better time to buy. Mortgage rates have been falling for months, due in part to the global uncertainty around the Covid-19 pandemic, and have reached record lows.
Plus, buying a home is more affordable than you may think. The number one misconception that holds people back from buying a home is that they think they can't afford a down payment. People often think they need to come up with thousands if not tens of thousands of dollars in cash in order to get a mortgage. This is simply not true. 
At the end of the day, having a lot of hard cash in the bank can certainly make things easier, but it's definitely not a necessity. Take, for example, 27-year-old Hannah Addington: She bought her first home in Sacramento, CA with less than $6,000 in her checking account, thanks to a program called CalHFA, which helps first-time homebuyers in California buy with no down payment and minimal closing costs. She did it in seven days, start to finish, after picking up a copy of my book, "The Automatic Millionaire Homeowner."
You don't need a big down payment to buy
This is the most important truth there is about homebuying. 
There are all sorts of programs sponsored by developers, lenders and even the government that make it possible to buy a home with a down payment as small as 5% or 3% of the purchase price. Check out these resources that offer lending programs and other assistance for homebuyers:
If you're making a small down payment, there is a catch: You'll have to buy private mortgage insurance (PMI). Because it's riskier to loan money to people who make small down payments, lenders require homebuyers who borrow more than 80% of the cost of their house to get PMI, which is a safety net for them in case you can't make your payments. In other words, if you don't make a 20% down payment, you'll have to pay for PMI, which can cost between 0.55% and 2.25% of your loan amount.
Once you pay down your mortgage enough to the point where your loan-to-value ratio is below 80% (meaning, the size of your mortgage is less than 80% of your home's appraised value), you get to stop paying PMI. You'll want to keep a close eye on your home's market value because, if it rises above what you paid for it, your loan-to-value ratio will drop.
For example, if you were to buy a house worth $100,000 by putting down $10,000 in cash and getting a $90,000 mortgage, your initial loan-to-value ratio would be 90%, and you would have to buy PMI. But say the value of your house rises to $120,000. Now your $90,000 mortgage would represent only 75% of the house's value, and you would no longer need PMI. So keep tabs on what your house is worth and, as soon as you think its value is high enough, have the place reappraised.
So, is a small or "no down payment" mortgage right for you? The pro is that you can buy a home without having to save up a ton of cash. The con is that you start out with very little, if any, equity. And if prices fall, you could find yourself owing more than your house is worth. You also will have to buy PMI.
If you plan to buy with no money down, it's smart to consider a backup plan. If you suddenly lost your job and your income, would you be able to pay your mortgage until you got back on your feet again? Or might you be forced into a quick, and potentially disastrous, sale? Unless you have a secure safety net, a "no money down" mortgage may be too risky for you.
The bottom line is, buying with little money down allows you to get out of a renting situation and into your own home much faster than saving up enough money to make a big down payment — but I'd only do it if your income is steady and your job is secure.
Ready to become a homeowner? Check out the FREE First-Time Homebuyer Challenge that I created. It's a brand-new program that teaches you the five critical steps of the home-buying process.
You'll learn how to build an emergency account, get your credit score up (and protect it), qualify for a mortgage loan, tackle credit card debt and work with a realtor. It includes five days of video coaching, mentoring and great tools to help you take action. Click here to get access.
Check out my top recommendations for mortgage lenders
Read next: A Simple Way to Save Thousands of Dollars on Your Mortgage