Quick reads...
How To Buy Your First Home, in 8 Steps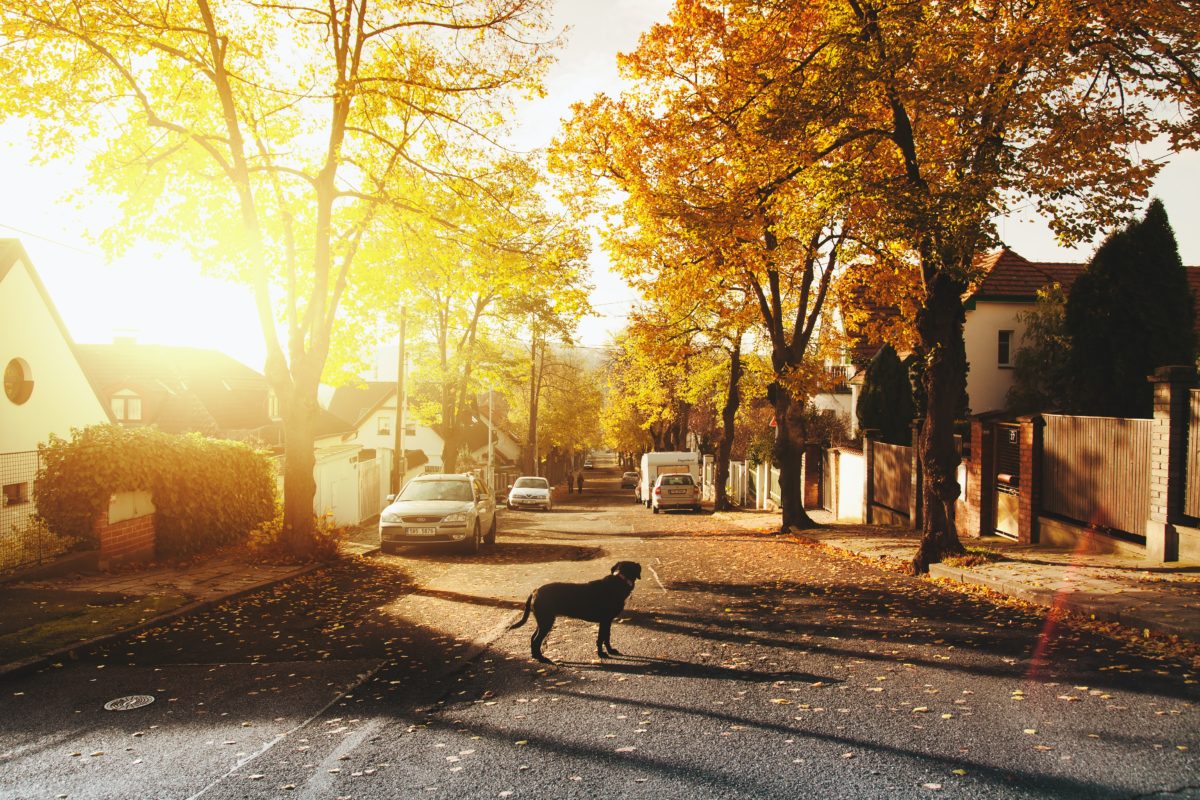 Owning your own home is key to building wealth. How do I know? I've personally lived it, and I've watched countless examples of readers of my books use the principles of homeownership to finish rich! But don't just take my word for it: The median net worth of homeowners is more than 44 times the net worth of renters, according to The Federal Reserve's most recent Survey of Consumer Finances. 
No, that is not a typo!
And, right now, more than ever, may be the best time to buy a home, considering the historically low interest rates we're continuing to see. That's why I created the First-Time Homebuyer Challenge in partnership with Money.com. This is a brand new online course that's completely FREE and runs for five days. Through videos, I'll coach you on how to use this unique time to buy a home and build financial security. 
If I've convinced you that homeownership puts you on the escalator to wealth creation, then let's start your homebuying process the smart way. Outlined below are eight tactical steps that will help you buy your first place and avoid the most common mistakes that first-time buyers make.  
1. Get pre-qualified
Don't make the mistake of shopping for a house before getting "pre-qualified" for a loan. Why? First of all, the market is competitive and other buyers are likely shopping with a "pre-qualified" status. They may even be "pre-approved" by a lender. To compete against them, you need to be pre-qualified for a mortgage at a minimum.
A pre-qualification is an estimate of how much money a bank is likely to extend to you. This estimate is based on information you provide, such as your income and housing payments. Lenders also usually check your credit using a "soft" inquiry, which doesn't negatively impact your credit.
A pre-approval, on the other hand, is the actual amount and mortgage type that you qualify for. To go pre-approved, a lender will take a close look at your credit (using a "hard" inquiry) and verify your financials.
Going through the pre-qualification and pre-approval phases gives you the chance to find out how much money you can borrow, according to the bank. This step guides your expectations on how much home you can realistically afford and can reveal any problems ahead of time that could derail your loan.
Where should you get pre-qualified? I recommend shopping around with at least three to four lenders to compare rates and terms. This is really the only way to ensure you're getting the best deal. If you don't know which lender to start with, check out my top-recommended mortgage lenders.
2. Know your credit score
Your credit score is a major factor when it comes to qualifying for a mortgage and getting the best rates and terms. With that in mind, you should absolutely check your credit score before you apply for a home loan.  Many lenders are now requiring scores around 680, and others are requiring over 700 to qualify for a loan. 
Don't get discouraged if your credit score is below 680. Knowing where you stand today is a good start — and you can potentially raise your score in a matter of months.
Start by checking your credit score through free sites like Credit Karma. If it needs some work, spend time improving it before you apply for a home loan. 
3. Clean up your credit history
If your credit score is below the "good" range (usually, a FICO score below 670), you want to figure out why and then work on building it up. This is an important step because the lowest interest rates typically go to borrowers with "exceptional" credit. If you're below "exceptional," you could pay more in interest over the life of your home loan.
Head to AnnualCreditReport.com, where you can get a free copy of your credit report from all three credit bureaus: Experian, Equifax and TransUnion. With those copies in hand, you can go over them to find errors and problems that might be causing your score to plummet.
If there is incorrect information on your credit reports, you can dispute it, which can help you out in a big way. This guide from the Consumer Financial Protection Bureau (CFPB) shows you exactly how to do so. Just remember that credit bureaus will not remove correct information from your report.
If you're feeling overwhelmed, you can also work with a credit repair company, like Lexington Law, which does the hard work on your behalf. These services can be expensive, but the upside is that they save you time and make sure it gets done right. Lexington Law even has a credit repair app to help you monitor your progress over time. That way, you'll know when you're ready to apply for a home loan.
4. Get your debt-to-income ratio under control
Your debt-to-income ratio (DTI) is the percentage of your monthly income that goes toward debt payments. According to the CFPB, most mortgage lenders prefer to loan money to borrowers whose DTI is below 43%. However, if you can get your DTI below 36%, you're in a much better position. 
Mortgage companies use this measure to determine how likely you are to be able to handle your mortgage payments. 
Here's how to determine your DTI: Start by figuring out the amount of money you earn before taxes each month. From there, add up your monthly debt obligations, including credit card bills, car loans and any other debt. Divide your total debt amount by your earned income, before taxes.
For example, say you have $3,000 in debt payments (home, car loan, credit cards) each month and your gross monthly income is $6,000. In this case, your DTI is 50% because $3,000 is 50% of $6,000. To qualify for the mortgage amount you want, you need to first focus on paying down more of your debt.
5. Get the best rate on homeowners insurance
If your credit score is excellent, your DTI is below 36% and you're pre-qualified for a loan, you can start the process of looking for homes within your budget and make an offer on the right one. Once you've accepted an offer, you want to compare home insurance quotes. The rate you pay depends on the structure you're insuring, the value of the home and any add-on coverage you might need.
But here's the deal: Insurance companies often quote low rates at first and then systematically raise prices over time.
This is why comparing homeowners insurance rates each year is crucial, not just your first year as a homeowner. Start by getting at least three competing quotes from top home insurance companies.
6. Consider a home warranty
The truth is, you never quite know the condition of a home's foundation, plumbing or appliances. A home warranty covers you in case you need any repairs, and you can often negotiate with the seller to include a home warranty in the sale. 
Warranties may only cost $300 to $500, but could easily save you thousands of dollars if a major component of your home breaks down. The seller may not be thrilled about including it in the sale, but they won't want to lose the sale over a few hundred bucks. 
Alternatively, the seller may cut the price by a few hundred dollars to let you purchase a home warranty on your own.
7. Create a home maintenance fund
With all of the excitement around buying a home, first-time buyers tend to forget to plan for unexpected costs like maintenance and repairs. Don't make this mistake! 
Each home is different, but I suggest setting aside 2% of your home's value each year for routine maintenance costs. The common rule of thumb is 1%, but shoot for 2% to be safe — you can always adjust later.
As for where to keep this money, I recommend opening a new, no-fee online savings account and setting up automatic contributions. Calculate 2% of your home's value and divide it by 12 — that's the amount you'll want to automatically set aside in this account each month. 
8. Protect your family with home security
Finally, consider protecting your new investment with a home security system. According to the most recent FBI crime statistics, property crimes result in over $16 billion of damage annually. 
Buying a system with a built-in alarm ensures that intruders are loudly interrupted if they force their way onto your property or into your home. An alarm system helps secure your prized possessions and personal information without putting anyone in danger. 
The best part is, home security can be downright affordable. Plus, a security system could even help you get a discount on a homeowner's insurance policy.
Some home security systems are purchased from a provider, like Vivint, that can take care of the set-up. You can also purchase your own DIY systems. Both can help you accomplish the same goal: protecting your home and the people who live there. 
Did you enjoy these steps? Let us know how they helped you and if you took action.
AND come check out our FREE First-Time Homebuyer Challenge. This brand-new program teaches you the five critical steps of the home-buying process.
You'll learn how to build an emergency account, get your credit score up (and protect it), qualify for a mortgage loan, tackle credit card debt and work with a realtor.  It's created by me, with five days of video coaching, mentoring and great tools to help you take action. All FREE. Click here to get access.
Check out my top recommendations for mortgage lenders
Read next: Why You Should Buy a Home During Covid-19