Quick reads...
This 27-Year-Old Bought a Home in 7 Days With Less Than $6,000—Here's How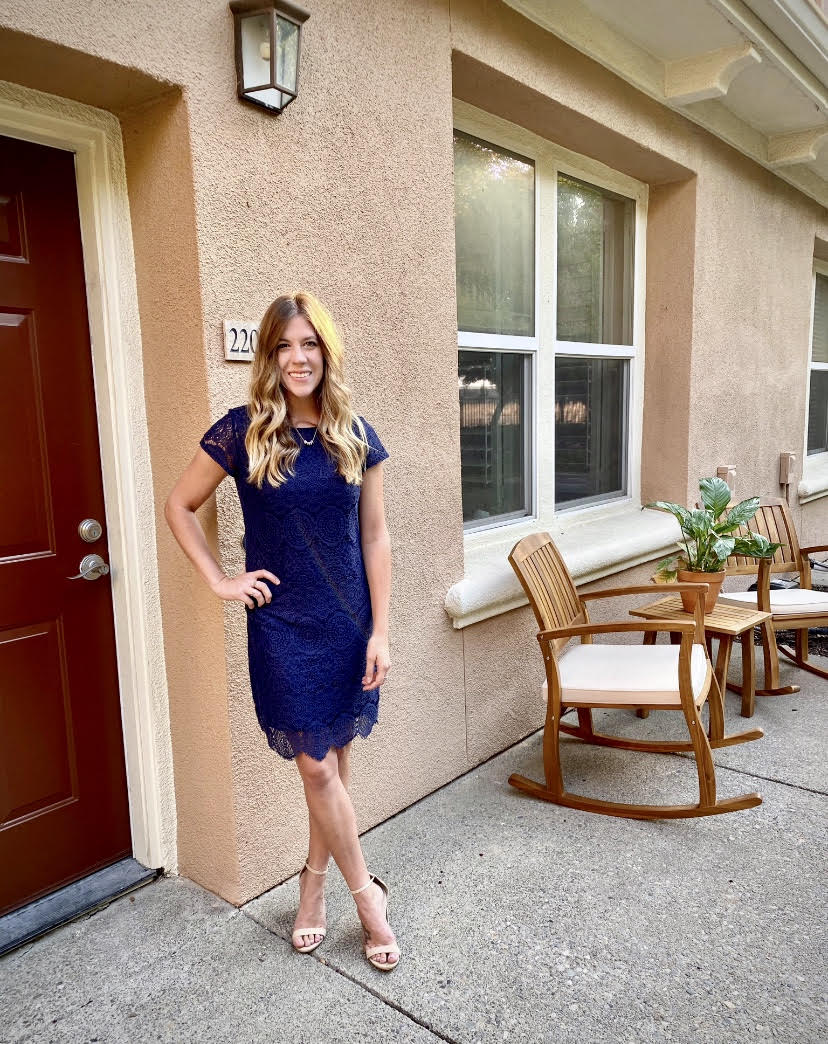 27-year-old Hannah Addington picked up a copy of "The Automatic Millionaire Homeowner" on a Friday night in the spring of 2020.
It had been sitting on her night stand for months, she admits, but after weeks of sheltering in place due to the Covid-19 pandemic, she was bored and needed something new to read.
"I could not put the book down," Addington tells Finishrich.com. "I was overwhelmed with motivation to buy a property. Even if my financial situation wasn't ideal, I was going to find a way." 
Addington was renting an apartment in Sacramento, CA at the time and had been thinking about buying a property for a while. But with nearly $70,000 of student loans and not much in savings, she didn't think homeownership was a realistic short-term goal. It was one particular stat in the book that inspired her to prioritize buying a home: The median net worth of homeowners is more than 44 times the net worth of renters.
"That's when I was like: I need to stop renting and making excuses for not buying a property," says the millennial homeowner. 
The next morning, she started researching lenders: "I knew I had to get creative with financing. There was no way I was going to be able to make a down payment and cover closing costs with what I had in my bank account." Throughout the entire process, from looking at homes to closing, her account balance hovered around $3,000.
After a quick online search, she found a first-time homebuyers program through CalHFA (California Housing Finance Agency) that would allow her to buy a property with no down payment and minimal closing costs. She then researched CalHFA approved lenders in her area, set up a consultation with one and submitted all the necessary paperwork to get pre-approved for a mortgage. 
Later that afternoon, she called a real estate agent — her partner referred her to the one he had worked with the previous year — and said she was ready to start looking at homes, intending to buy in a couple months. The next day, Sunday, she spent a few hours looking at listings on Zillow and Redfin and drove through prospective neighborhoods. She knew from the get-go that she wouldn't be able to afford living in downtown Sacramento, so she looked in suburbs outside of the city. 
The next week was a whirlwind: On Monday, she found out she was pre-approved for a mortgage. "I was lucky that I paid attention to my credit score over the last several years, because I think that helped me get a lower interest rate," says Addington, who scored a 3.625% interest rate on a 30-year fixed-rate mortgage. On Tuesday, she set up open houses and on Wednesday, she looked at four properties with her realtor, including the condo she fell in love with. 
Addington wasn't the only one interested in the condo: Her realtor told her that there would likely be two other competing offers and that, if she wanted a chance at getting it, she needed to put a "competitive" offer in soon — specifically, by Friday, which was just two days after she first saw the property. While she hadn't planned on buying so quickly, she ran the numbers and, "they were too good to pass up," she says.
She only went $500 over the asking price but included a "love letter" to the seller, explaining why she wanted the home. "According to my realtor, that's what sold them," she says, "so I encourage everyone to do that."
As for the down payment, Addington didn't have put up any of her cash right away. The CalHFA program covered an $8,565 down payment (3%) through a junior loan program. She doesn't have to make payments on it until the end of her loan (or if she refinances or sells the property). The interest rate on her down payment loan is 2.5%.
Eight hours after she sent in her offer, the seller accepted and Addington was in escrow. 
"I read 'The Automatic Millionaire Homeowner' on a Friday and literally seven days later, I was in escrow," says Addington, who officially closed on a $285,000, three-bed, 2.5-bath condo about a month after being in escrow. "It was crazy. I'm still surprised that it all happened the way it did."
She paid just $5,900 out of pocket during the whole process: $2,800 in earnest money (a "good faith deposit" you put down to show that you're serious about buying a home) and $3,100 for closing costs (she also received a $1,000 closing credit from the seller). She was able to come up with the money thanks in part to the fact that federal student loan payments are on hold in response to the pandemic. "I stopped making those payments from March to June, so I was able to save for my closing costs," explains Addington. "So that was a huge advantage to buying during the pandemic."
Incredibly, as a homeowner, she's paying about half of what she was paying as a renter. Her mortgage costs more than what her rent cost, but she's able to rent out two of the bedrooms in her three-bed condo, "so I'm actually saving money on a monthly basis by buying a home," she says.
Addington's advice for other first-time homebuyers is to start looking at properties now: "It's never too early to look on Zillow or Redfin. Spend 30 minutes a week just getting an idea of the properties that are out there so when you are ready to buy you have an idea of where you want to look."
Also, "it's OK to sacrifice location," she says. "When you're young, it's nice to live in the downtown area, for example, but for your first home, sometimes that's not realistic. And, it's your first home — you don't have to buy your dream home for your first home."
Her final piece of advice: "Just do it. Get in the right mindset and just go for it and trust the process."
If you're still on the fence about buying, check out David Bach's free First-Time Homebuyer Challenge. You'll learn how to build an emergency account, get your credit score up (and protect it), qualify for a mortgage loan, tackle credit card debt and work with a realtor. It includes five days of video coaching, mentoring and great tools to help you take action.
Check out our top recommendations for mortgage lenders
Read next: Want to Buy a House? Use This Calculator to Figure Out Exactly How Much It'll Cost You