Quick reads...
How an Adjustable-Rate Mortgage Works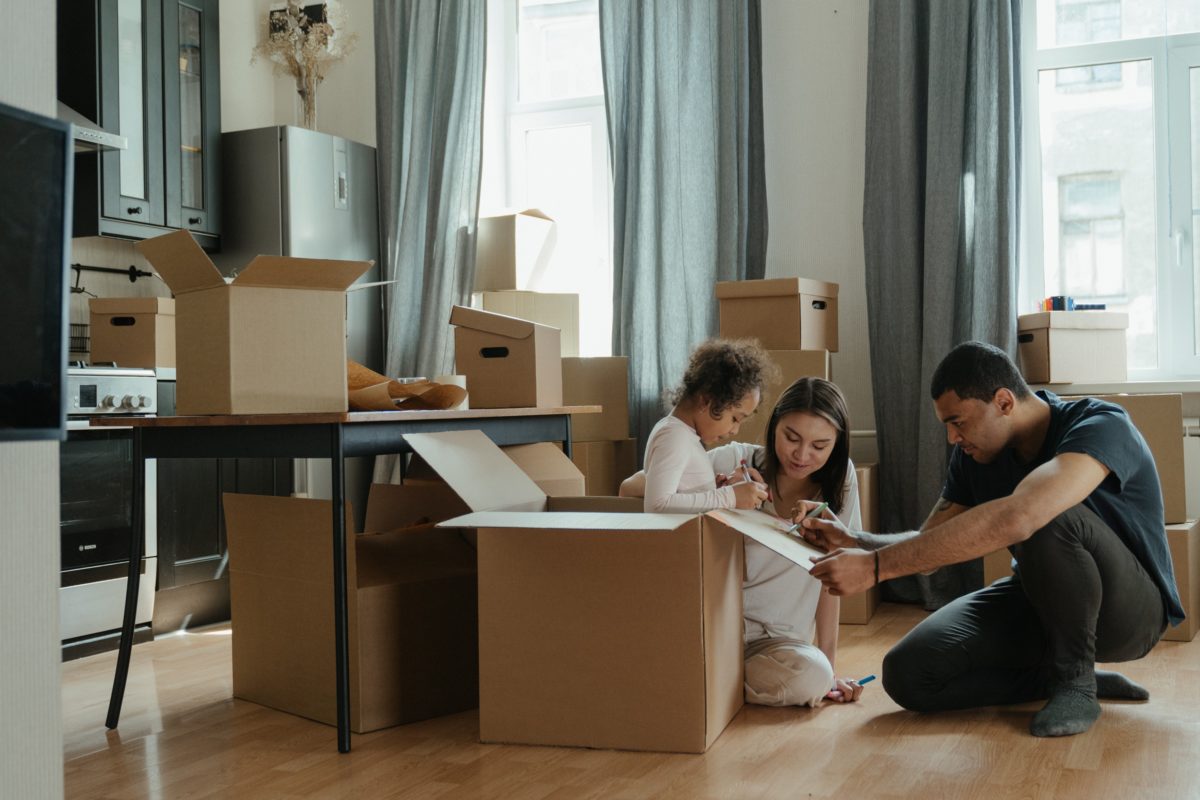 There are a lot of different types of mortgage options out there — selecting the right one for you depends on factors including your risk tolerance, how long you expect to own the home you're buying and whether your income stream is steady or erratic. 
Right now, mortgage interest rates are still at an all-time low, making it an excellent time to buy a home (or refinance if you already own a home) and lock in a fixed-rate mortgage rate. (In February 2021, the average interest rate on a 30-year fixed-rate mortgage is just 2.81%, while the 15-year fixed-rate is 2.21%.)
That said, it's good to know about all of your options, including adjustable-rate mortgages (ARMs), and understand the difference between the most common types of mortgages.
What's the difference between an adjustable-rate mortgage and a fixed-rate mortgage?
While a fixed-rate mortgage locks in your interest rate for the entire term of your loan, an ARM only has a fixed rate for the first phase of the loan (between six months and 10 years). After that, an adjustable period begins during which your rate can increase or decrease. ARMs are considered riskier, since you don't know how your interest rate could change after the initial phase.
The reason people like ARMs is that they generally offer lower interest rates than comparable fixed-rate mortgages at first, during the initial, fixed-rate phase. (Though, right now, the average interest rate on a 30-year FRM and a 5/1 ARM are about the same.)
ARMs are typically 30-year mortgages with interest rates that are fixed for a set period of time that is less than the full term. The most popular variety is what is known as a 5/1 ARM, in which the rate you get at the start is fixed only for the first five years. After that, it's adjusted once a year (this is what the "1" in "5/1" means), based on the movement of a key economic indicator that will be specified in your mortgage agreement. 
There are also 7/1 and 10/1 ARMs, in which the interest rate is fixed for an initial period of seven and 10 years. Those are considered intermediate ARMs. Finally, there are short-term ARMs, with rates that are locked for periods as short as one month.
Let's look at the pros and cons of short-term and intermediate-term ARMs separately.
Short-term ARMs
With short-term ARMs, the interest rate is fixed for an initial period of three years or less.
The pros: You tend to get a substantial break on the interest rate at first. So, initially, your monthly payment will be much less with this mortgage than with most other loans.
The cons: If interest rates go up quickly, you could find yourself having trouble making payments. There are no guarantees with ARMs, so if you don't like uncertainty or can't count on having more money to spend on your mortgage than you have right now, this is not the right mortgage for you. 
Who is it right for? Short-term ARMs can be a great deal if rates stay low. They make sense for homebuyers who want to keep their monthly payments as small as possible, can handle risk and don't expect to live in the house more than a few years (or are able to pay off the loan in a few years). 
Intermediate ARMs
With intermediate ARMs, the interest rate is fixed for an initial period of five to 10 years. As I mentioned earlier, the most popular variety is the 5/1 ARM, in which the rate you get at the start is fixed only for the first five years, but there are also 7/1 and 10/1 ARMs.
The pros: Interest rates are relatively low.
The cons: Your rate is locked only for a limited time. After that, if rates have risen, your monthly mortgage payment will rise.
Who is it right for? Intermediate ARMs are great for homebuyers who are looking for lower monthly payments and are either not planning on keeping the property very long or expecting rates to rise for a while but eventually fall. 
Why you need to ask about the margin on your loan
If you're getting an ARM, it's important that you ask about what's called the "margin" in your loan. Your terms may sound something like this: Your rate will be 5% for five years and then it will adjust to 2.5% over the treasury index. This 2.5% is the margin.
Say your interest rate is 5% when your initial five years is up. Adding the 2.5% margin to that would bring your mortgage interest rate to 7.5% — an increase of 50%!
The bottom line: The big advantage of ARMs is that you can have predictable, low payments for the first couple of years or so of the loan. And, your payments could always decrease (if interest rates fall). The disadvantage is that once the initial period ends, all bets are off: If interest rates rise, your monthly payment will go up along with them. 
Again, right now, it makes sense to lock in a fixed-rate mortgage, since rates are historically low. Any other time, though, it's smart to weigh the pros and cons of ARMs vs. FMRs before deciding on a mortgage.
For more advice on the homebuying process, check out my FREE First-Time Homebuyer Challenge. You'll learn how to build an emergency account, get your credit score up (and protect it), qualify for a mortgage loan, tackle credit card debt and work with a realtor. It includes five days of video coaching, mentoring and great tools to help you take action. Click here to get access.
Check out my top recommendations for mortgage lenders