Quick reads...
Everything You Need to Know About Renters Insurance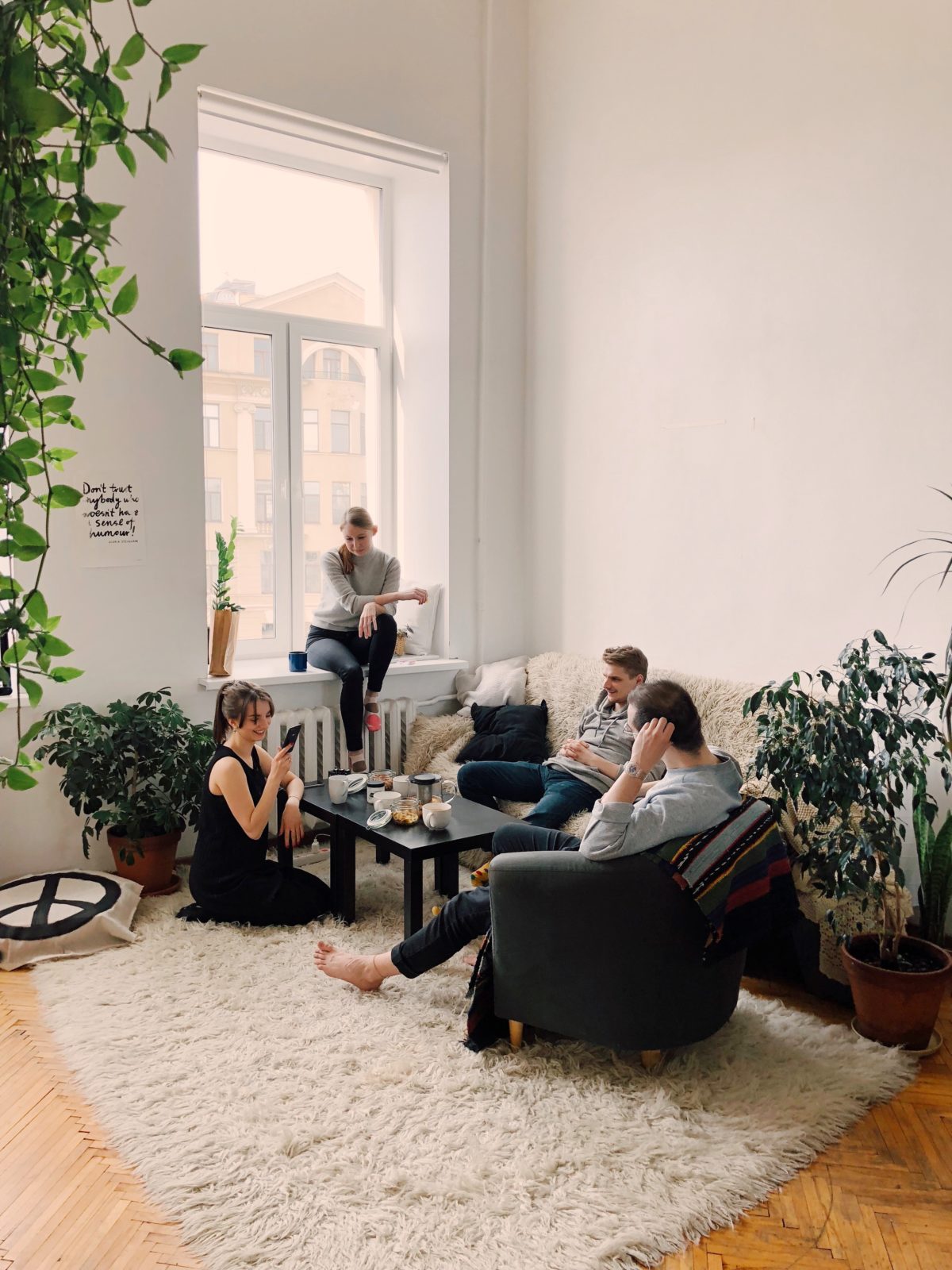 More Americans are renting than at any other point since 1965, a 2017 Pew Research Center analysis of Census Bureau housing data finds. Despite the growing number of renters in the U.S., only 37% of tenants have renters insurance — and skipping out on this type of insurance could cost you.
Sure, as a renter, you don't have to insure the building (that's your landlord's job), but your landlord's insurance doesn't cover everything. If your possessions are stolen or damaged, your landlord's insurance doesn't protect you. That's where renters insurance comes into play. 
What is renters insurance?
Renters insurance, also known as an HO-4 policy, is essentially financial protection for you and your stuff. It's like homeowners insurance for tenants, but it's a lot cheaper because it only includes what's inside your home (and not the actual structure of your home).
Some landlords require you to have it before signing a lease, but it's usually up to you to decide if you want to buy it. For most people, it's a smart investment that could prevent you from having to pay out of pocket to replace damaged and stolen belongings — and you don't have to spend that much money to get adequate protection.
A standard renters policy is comprised of three different types of coverage: 
1. Personal property coverage
Most renters insurance reimburses you for any personal property that is stolen or damaged in a covered peril (like a fire, vandalism or falling object). Nearly everything you own is covered: your TV, furniture, jewelry, clothes, etc. Plus, things you'd normally leave outside, like a bike, are also covered. 
What it doesn't cover is your car (that's what auto insurance is for), your pets and, if you have a roommate, any of their stuff. It's also worth noting that most renters policies won't cover damage from earthquakes or floods — you'll have to buy flood insurance and earthquake insurance separately if you live in areas that are prone to those specific disasters. 
Insurance companies will reimburse you in one of two ways: Replacement cost policies will pay for the cost of replacing your stolen or damaged things with new ones. For example, if your bike is stolen, you'll get money to buy a new bike. Actual cash value policies pay to replace your things based on their value at the time they were damaged or stolen. So, if your stolen bike was five years old, you'll get enough to buy a similar, five-year-old bike. Not surprisingly, replacement cost policies are going to be more expensive.
2. Liability Coverage
The second type of coverage you'll get is liability coverage, which protects you if someone gets injured in your rental and sues you. It also typically covers medical payments if someone is injured on your property.
Plus, liability protection covers you if you accidentally damage someone else's property.
3. Loss-of-use coverage
Finally, your renters insurance will cover the cost of living elsewhere if your home becomes temporarily uninhabitable due to covered circumstances. This coverage reimburses you for things like hotel or Airbnb bills, meals and even loss of rental income while your home is being repaired.
How much does renters insurance cost?
Renters insurance is one of the most affordable insurance policies you can buy. The cost varies by a variety of factors, but the average renter can expect to pay about $180 a year for coverage, according to the Insurance Information Institute — that's only $15 a month!
Here are some of the main factors that can influence the cost of your policy.
Your location
Rates can vary significantly depending on where you live. In general, areas that experience severe weather and are more prone to disasters will have higher premiums.
To demonstrate just how much your location can affect your rate, PolicyGenius crunched the numbers by state. The state with the lowest average annual premium was North Dakota, where renters insurance costs $120 per year ($10 per month). States with higher premiums include Mississippi ($258 per year, or $22 per month), Oklahoma ($236 per year, or $20 per month), Louisiana ($235 per year, or $20 per month) and Alabama ($235 per year, or $20 per month). These states are all susceptible to extreme weather, so insurance companies consider them to be higher-risk, meaning tenants are more likely to file a claim.
PolicyGenius does note that pricing gets even more granular, and the cost of renters insurance can also look quite different across any given state. That's because more factors affect the price than just your location.
Your credit score
Your credit score affects many things in your financial life, including your renters insurance rate. In general, the higher your score, the better the rates you'll get.
How much coverage you want
The more coverage you want, the more you'll pay. As for how much coverage you need, it depends on how many belongings you have and what they're worth (the more you have to lose, the more coverage you'll need to buy). That's why, before buying renters insurance, you'll want to take stock of what you have in your home, from furniture to clothes to electronics to appliances, and what it's worth.
A basic policy normally offers $25,000 personal property coverage, so if your possessions are worth more than that, you might want to buy more coverage. It's also worth noting that most renters policies won't cover damage from earthquakes or floods — you'll have to buy flood insurance and earthquake insurance separately if you live in areas that are prone to those specific disasters.
Your deductible
Your deductible is the amount of money you pay out of pocket before your coverage kicks in. The higher your deductible is, the lower your premium will be.
How you want to be paid in the event of a claim
As I mentioned earlier, insurance companies will typically reimburse you in one of two ways: There are replacement cost policies and actual cash value policies. Replacement cost policies pay out a lot more, but they also cost more.
The safety features installed in your unit
Your building can also impact your rate, with older buildings costing more than newer buildings with more safety features.
If you have features like a smoke alarm, fire extinguisher, deadbolt lock or burglar alarm in your home, many renters insurance companies will give you a discount.
How to get the best price on renters insurance
There are ways to lower your renters insurance rate: If you add safety features like the ones mentioned above, you'll likely get a better price.
You may also be able to score a discount if you bundle your renters insurance plan with another insurance plan, like car insurance, or if you agree to pay your annual premium upfront instead of every month.
And, like I recommend for all types of insurance, shop around with three to four different companies to get quotes. That's the only way to ensure you're getting the best deal.
There are an overwhelming amount of options out there, so check out some of my favorite renters insurance companies to help you get started.
Check out my top recommendations for renters insurance companies
Read next: How Much Renters Insurance Costs