Quick reads...
What is Term Life Insurance?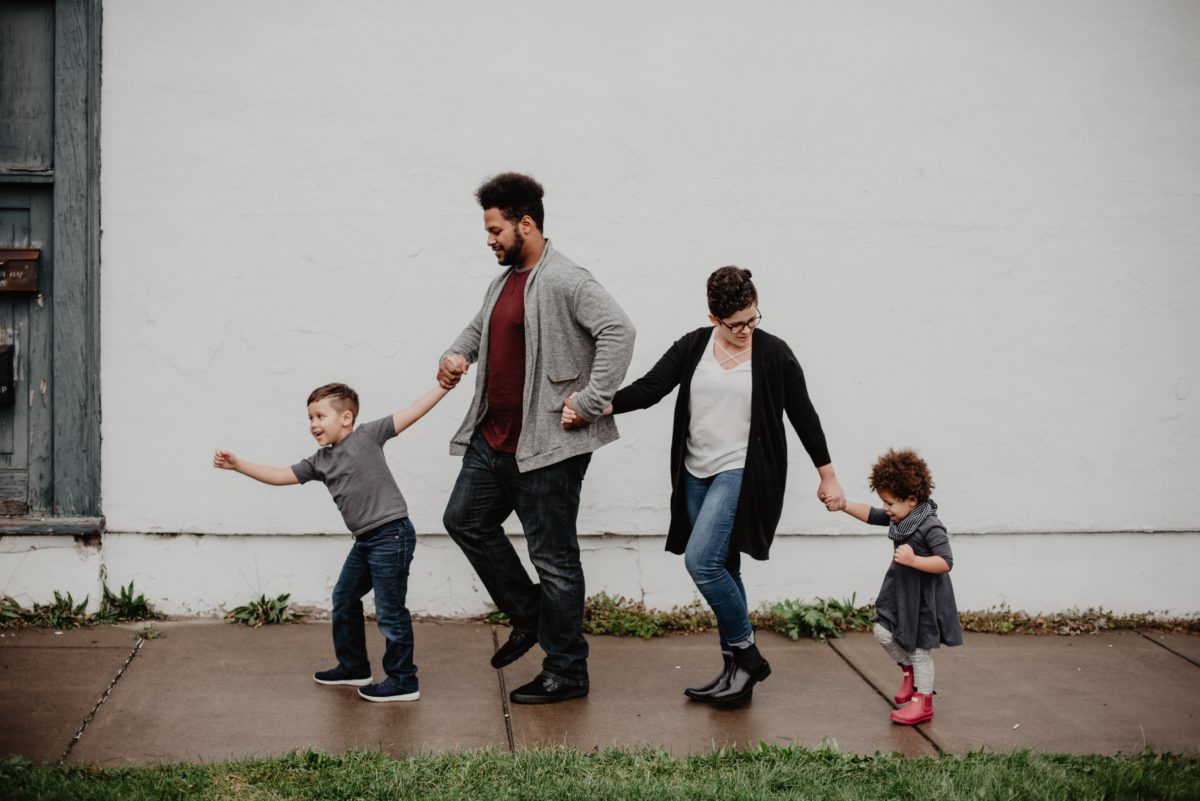 If anyone you love — a partner, parent or child — is dependent on your income, you need to get life insurance to protect them financially in case anything happens to you. 
Buying life insurance may seem like a confusing process — it doesn't help that there are hundreds of kinds of insurance policies out there. I'm going to help simplify things for you. For starters, there are two basic types of life insurance to understand: term insurance, which builds no cash value, and permanent insurance, which does.
In this article, we're going to dive into term insurance, which is actually quite simple. With term insurance, you pay an insurance company a premium and, in return, the insurance company promises to pay your beneficiary a death benefit when you die. Specifically, term insurance provides you with a set amount of protection at a set price for a set period of time. As long as you pay the premium, you're covered for the time period you signed up for (usually anywhere from five to 30 years). 
If you're new to life insurance and don't know where to start, I recommend going with a term policy. It's the most inexpensive type of life insurance — in some cases, it can be close to 20 times less expensive than permanent, which remains intact as long as you're alive and paying the premium.
Term insurance comes in two basic flavors: annual renewable term and level term.
Annual Renewable Term Insurance
With annual renewable term insurance, your death benefit remains the same while your premiums get larger each year. That's because the older you get, the more likely it is that you will die within any given year. More than likely, this is the type of policy you have if you work for a company and signed up for life insurance through the benefits department. 
The biggest advantage of an annual renewable term policy is that it is really inexpensive when you are young. Indeed, it is by far the cheapest way to buy insurance when you are just starting out. The problem is that as you get older, the premiums can become prohibitively expensive.
Level Term Life Insurance
Under a level term policy, both the death benefit and the premium remain the same for a period of time that you select when you first sign up. The period can range anywhere from five to 30 years.
While this type of insurance is initially more expensive than annual renewable term insurance, it can actually turn out to be cheaper over the long run. For this reason, I usually recommend this type of term insurance to clients. If you choose a level term policy, I suggest you take it for a minimum of 15 to 20 years. If you are in your 30s or younger, a 20-year policy would at least protect your family in the years in which they are likely to have the greatest need for your income. 
Who should consider term insurance?
Unless you are purchasing life insurance as an investment (which in most cases is not what you should be doing), I recommend you buy term insurance. Specifically, I'd go with a 20-year level term policy.
The one catch with term insurance is that this type of policy builds no cash value. You can literally pay premiums into a term policy for 30 years, but if you then decide you no longer want or need it, you walk away with nothing. The point of term insurance is solely to provide your beneficiaries with a death benefit. That's it. It's a protection plan, pure and simple … and cheap.
How much insurance should you buy?
Life insurance is not a place to cut corners. Ideally, you want to purchase enough coverage to enable those you love to live comfortably should something happen to you. But how much is that?
Ask yourself these questions to get an idea of how much life insurance you need.
1. Who relies on your income right now? The first question you need to ask yourself is who would get hurt financially if you were to die. If you have a partner, would the surviving partner be able to maintain their lifestyle if you passed away? If you have kids, could your partner handle the costs associated with your kid's upbringing?
2. What does it cost those who depend on you to live for a year? When you calculate this, make sure you include everything: taxes, mortgage payments, school costs, doctor bills, etc. How many years do you want to protect and provide income for your family if you die prematurely?
3. Are there any major debts that would need to be paid off or unexpected expenses you might incur? If you owe money (a mortgage, auto loan, credit card debt), your partner or family won't necessarily be let off the hook just because you died. They could wind up inheriting the debt, so you may need more insurance than you think. Also, you want to think about things like funeral expenses, probate costs and estate taxes. These could end up costing your family tens of thousands of dollars, if not more.
4. Do you have a company policy? Many companies pay for a limited amount of life insurance for their employees. Find out if yours does and if so, don't forget to factor in that death benefit when you calculate how much additional coverage you need. You should also find out if your policy at work is known as a "portable policy," meaning you actually own it and can take it with you if you leave your job. If your company policy is not portable, you could find yourself in a very scary position, with no job and no life insurance coverage. So pull out your company policy and make sure you understand what kind of coverage you've got.
Now that you've gotten an idea of how big a financial "hole" your death might leave, you can calculate how much life insurance you should purchase. My ballpark recommendation is that you take out a policy with a death benefit that totals somewhere between six and 20 times your annual spending needs. For instance, if it takes $50,000 a year in spendable income to cover all your obligations, you may want to consider a death benefit of between $300,000 and $1 million.
Which end of that range should you lean toward? It depends on what your current assets are and how much of your debt you feel should be paid off. Needless to say, everyone is different. Some people want to ensure that their dependents will never need to work again, while others feel a 10-year cushion is more than enough.
How much does term insurance cost?
Depending on how you live, the premiums you might have to pay for life insurance will be different. The cost depends on your health, age, driving record, family health history, whether you're a smoker and where you live.
With that in mind, here's what you can expect to pay based on the type of insurance you buy, your age and your gender. As I mentioned before, term insurance can be much cheaper than permanent insurance. 
Here are the starting monthly life insurance rates for women:
| | | | | |
| --- | --- | --- | --- | --- |
| Age (when the policy is purchased) | Policy amount | 20-year term life insurance monthly premium | 30-year term life insurance monthly premium | Whole life insurance monthly premium |
| 20 | $250,000 | $10.90 | $14.79 | $62.20 |
| | $500,000 | $15.91 | $22.52 | $124.40 |
| | $1 million | $23.48 | $37.39 | $216.46 |
| 30 | $250,000 | $11.11 | $15.91 | $93.70 |
| | $500,000 | $16.32 | $25.58 | $187.40 |
| | $1 million | $25.07 | $44.19 | $323.23 |
| 40 | $250,000 | $15.30 | $23.31 | $131.64 |
| | $500,000 | $24.62 | $40.90 | $263.28 |
| | $1 million | $41.64 | $75.42 | $461.83 |
| 50 | $250,000 | $30.98 | $51.81 | $201.45 |
| | $500,000 | $55.59 | $95.55 | $400.28 |
| | $1 million | $96.89 | $180.06 | $731.99 |
Quotes provided by Quotacy
Here are the starting monthly life insurance rates for men:
| | | | | |
| --- | --- | --- | --- | --- |
| Age (when the policy is purchased) | Policy amount | 20-year term life insurance monthly premium | 30-year term life insurance monthly premium | Whole life insurance monthly premium |
| 20 | $250,000 | $12.36 | $17.82 | $75.18 |
| | $500,000 | $18.75 | $28.89 | $150.36 |
| | $1 million | $30.59 | $48.67 | $247.84 |
| 30 | $250,000 | $12.54 | $18.55 | $111.14 |
| | $500,000 | $19.06 | $30.55 | $222.28 |
| | $1 million | $31.44 | $53.86 | $382.86 |
| 40 | $250,000 | $17.90 | $28.47 | $157.69 |
| | $500,000 | $29.09 | $50.57 | $315.38 |
| | $1 million | $50.13 | $94.26 | $551.62 |
| 50 | $250,000 | $38.87 | $68.07 | $237.02 |
| | $500,000 | $70.70 | $128.17 | $467.46 |
| | $1 million | $134.29 | $245.56 | $840.77 |
Quotes provided by Quotacy
To get a more accurate price range for your unique situation, I recommend getting at least three quotes from top life insurance companies. 
When it comes down to the brass tacks of buying a plan, it's crucial to shop around — and do so with both immediate and long-term goals in mind. If you're attracted to the security of life insurance but you're not able to spend a lot on a policy right now, term life insurance may be for you.

If you're still overwhelmed by the possibilities and process of buying life insurance, know that you can always get help from an advisor.

Just don't wait to buy it. I've been teaching people about the importance of life insurance for decades — and if there's one pattern I've seen, it's that buying life insurance is easy to put off.

I'm here to tell you: Don't wait! It's scary to think about, but you or I could die tomorrow. Getting life insurance set up isn't as much of a hassle as it sounds. It only takes a few clicks to get started. And don't you owe it to your family to protect them in every way you can.

Check out my top recommendations for life insurance companies

Read next: Life Insurance Prices Will Likely Rise Because of the Pandemic—Here's What That Means For You