Quick reads...
What is a Registered Investment Advisor?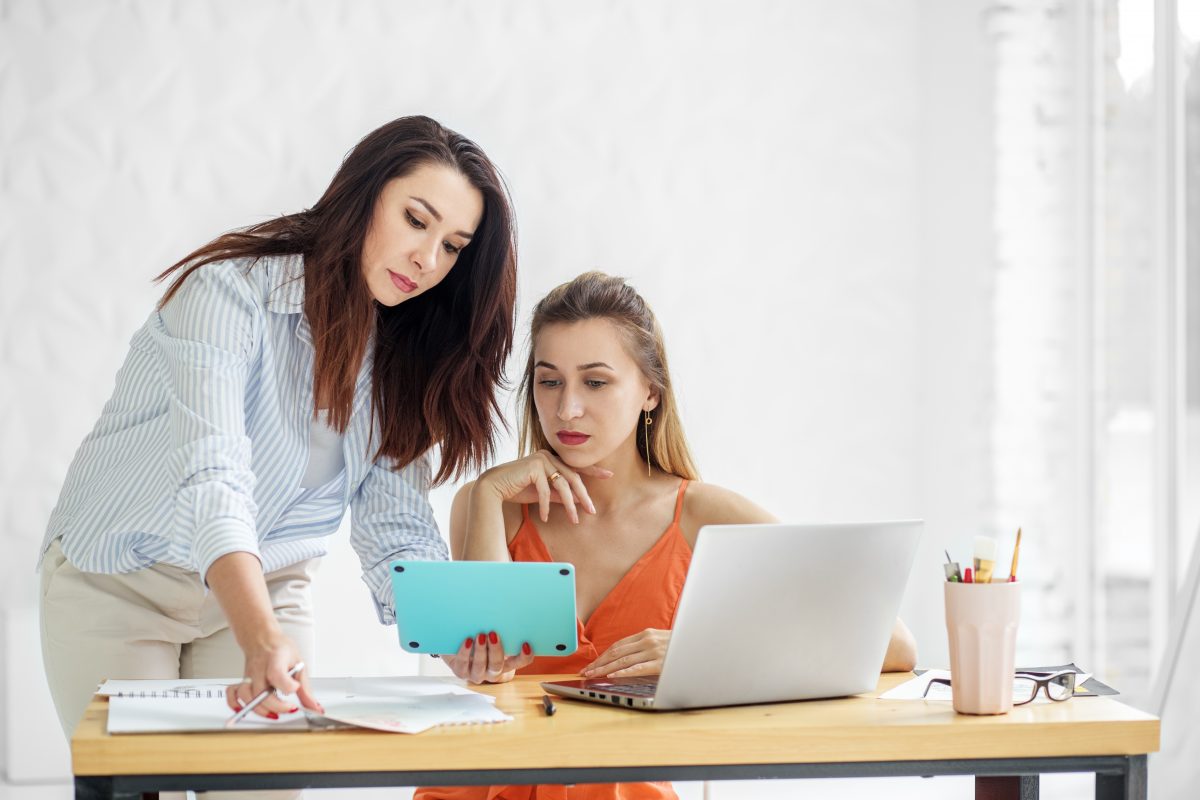 The financial services industry is littered with abbreviations and acronyms: CFPs, CPAs and CFAs, to name a few.
You may have also heard of an RIA — short for "registered investment advisor."
While "registered investment advisor" sounds similar to "financial advisor," the terms are far from the same thing. An RIA is a type of financial advisor. More specifically, it's a firm that provides investment advice — and RIAs are held to a much higher standard than just any advisor.   
For starters, RIAs are fiduciaries, meaning they are legally required to act in your best interest and disclose any potential conflicts of interest. They also must meet certain professional qualifications. 
Read on to learn more about RIAs and who should consider hiring one. 
RIAs vs. IARs
To fully understand what an RIA is, it's important to also understand what an IAR (investment adviser representative) is.
An RIA is an advisory firm that is registered with the SEC or at the state level. An IAR is a person that works for an RIA. In other words, the RIA is the firm, while the IAR is the individual. (An IAR can have their own RIA firm, but they'd still be an IAR representing their RIA.)
Both are considered to be fiduciaries. But when it comes to the professional who's actually giving you investment advice, that's the IAR. These individuals have passed what's called the Series 65 (Uniform Investment Advisor Law) exam, a test administered by the Financial Industry Regulatory Authority (FINRA) that covers federal securities laws and topics around investment advice. 
Many of these professionals will also earn additional qualifications and designations, like the CFP (certified financial planner), ChFC (chartered financial consultant) and CFA (chartered financial analyst). 
These additional certifications also require specific education and training (the CFP certification is particularly tough to earn) and some states will even allow advisors with these designations to waive the Series 65 exam.
SEC vs. state registration
All RIAs are either registered at the federal level with the Securities and Exchange Commission (SEC) or at the state level with a state securities regulator. 
Who an advisor registers with depends on the amount of money they're managing. If they're managing $110 million or more in client assets, they're required to file with the SEC. Those managing smaller amounts of assets register with their respective states.
To verify that an investment advisor is properly registered, you can use BrokerCheck, a site run by FINRA. You simply type in the name of the advisor you're considering and it'll tell you everything you need to know about their background, including their education, work and business history and licenses held and in what states.
How RIAs get paid
There are a variety of ways RIAs can get paid:
1. Percentage of assets under management (AUM)
Many advisors will charge you based on how many assets they manage for you, and will typically take 1% of the assets they're managing — though, the more assets you have, the lower the percentage tends to be. 
For example, take a look at the chart below, which shows annual advisor fees for one of the largest RIA's in America. You'll notice that, the more assets being managed, the lower the rate:
| | |
| --- | --- |
| Assets | Annual Fee |
| $0 – $400,000 | 1.75% on the first $400,000 |
| $400,001 – $750,000 | 1.25% on the next $350,000 |
| $750,001 – $1,000,000 | 1.00% on the next $250,000 |
| $1,000,001 – $3,000,000 | 0.75% on the next $2,000,000 |
| $3,000,001 – $10,000,000 | 0.60% on the next $7,000,000 |
| $10,000,001 – $25,000,000 | 0.50% on the next $15,000,000 |
| $25,000,000 + | Negotiable |
Using this fee structure, here's how much you'd pay per year for an RIA for various account sizes:
$100,000 account: Assuming an annual fee of 1.75%, you'll pay

$1,750 a year

$500,000 account: Assuming an annual fee of 1.25%, you'll pay

$6,250 a year

$1 million account: Assuming an annual fee of 1.00%, you'll pay

$10,000 a year
2. Flat fee
Some advisors charge a flat monthly or annual fee. The cost depends on the complexity of your financial situation, and can vary from $1,000 to $8,000 per year.
There are also advisors who charge a flat fee for creating a personalized plan for you. You won't receive any ongoing advice — just the plan. This could make sense if you want to pay a one-time fee for a comprehensive plan and don't think you'll need a professional to help keep you on track. 
3. Hourly fee
This fee structure is just as it sounds: You'll be charged by the hour, which could be anywhere from $100 to $400. 
If you go this route, you pay for the time you need. You won't get ongoing advice, like an advisor charging an AUM fee or flat fee would provide, but you can ask any money-related questions about your financial situation and investment portfolio during your session.
Note that, since RIAs are held to a fiduciary standard and must give advice in your best interest, they are not paid on commission like other types of financial advisors, as that could create a conflict of interest when they're offering advice. 
RIAs and the Form ADV
RIAs must file what's called a Form ADV. This is a public disclosure form that anyone can find on the SECs IAPD site (it also should be on the RIA's website). 
The Form ADV will give you more information on what services an RIA provides, the fees they charge, and whether they have any other affiliations (like a brokerage business on the side, for example). It's smart to look at this form before hiring an RIA.
Who should consider hiring an RIA
First, you'll want to think about whether or not you should work with a financial advisor in general. There are a lot of benefits that come from working with a professional: You can reach your financial goals faster, it'll save you time and stress and an advisor will help you avoid costly mistakes. 
If you recently experienced a major life change, your wealth just increased significantly or you continually put off important money decisions, those are all signs that it might be time to work with an advisor. 
Next, you'll need to figure out what type of financial advisor to work with. That requires spending some time thinking about exactly what you need. If you're ready to dip your toe into investing but have no clue how to start, simply using a robo-advisor might be a good fit for you.
If you're a high-earner with a lot of assets, you probably want to go beyond a robo-advisor and consider hiring a registered investment advisor to manage your portfolio. Remember, RIAs are paid for providing individually tailored advice about securities to their clients. Some will also manage investment portfolios and/or offer financial planning services.  
Keep in mind that some RIAs require an account minimum, meaning you have to have a certain amount of assets to work with them, sometimes more than $100,000.
How to find a RIA
If you're ready to hire an RIA, the process of finding one depends on whether or not you have a referral from someone or if you're looking cold.
If you're looking cold, start by searching for RIAs in your area using the resources below:
If you got a referral from a friend or family member, you'll want to do your due diligence before hiring them. Use BrokerCheck to make sure they're an investment advisor. Then, look at their Form ADV to get a better idea of their professional background.
Read next: How To Choose A Financial Advisor