Quick reads...
What Is A Certified Financial Planner?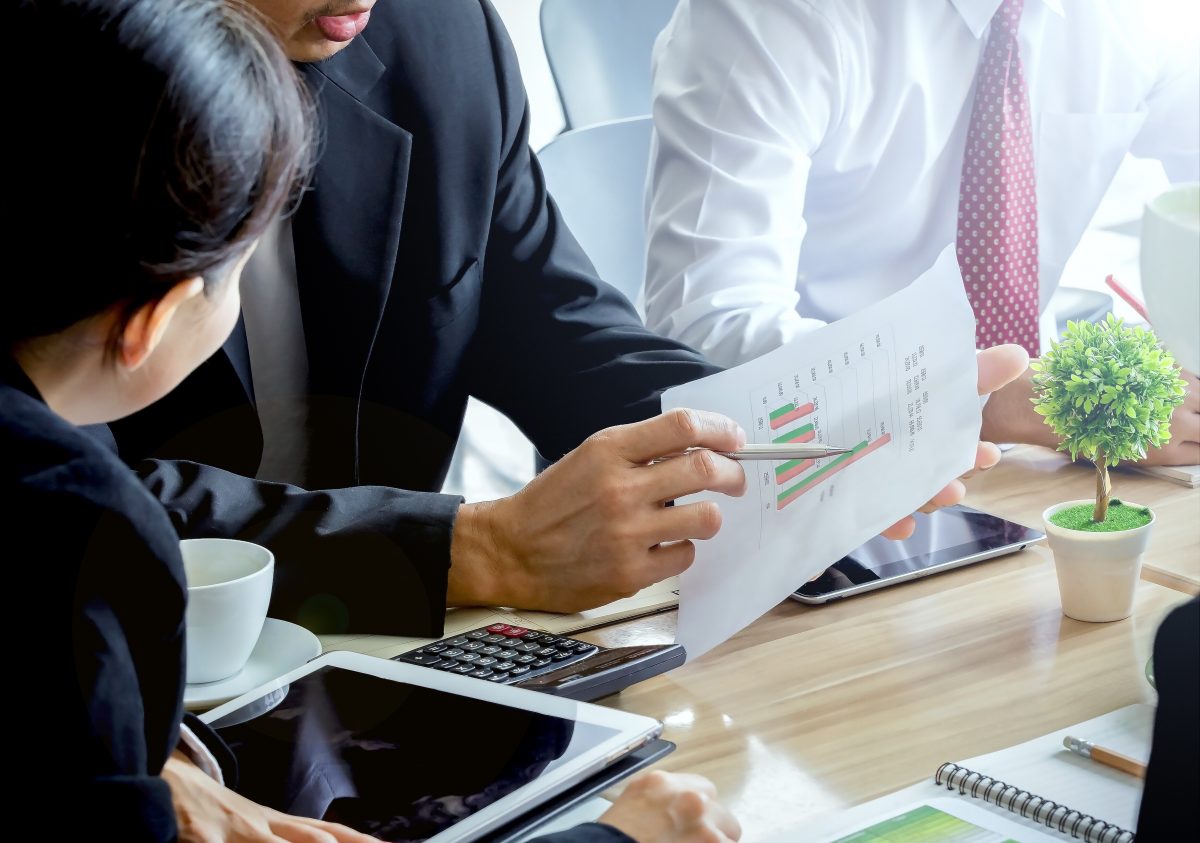 A certified financial planner (CFP) is a type of financial advisor who has completed specific coursework and training in order to earn the CFP designation.
If you're working with a CFP, you're going to get an individually-tailored financial plan and money advice on anything from choosing investments to retirement planning — and you can be sure they're acting in your best interest, as CFPs are bound to the fiduciary duty.
Qualifications required to become a CFP
The CFP certification is considered the gold standard of financial planning. It requires completing the "4 E's":
The education requirement.

This is a two-part requirement: One, CFPs must complete specific coursework on financial planning, which typically takes 12-18 months. Secondly, they must hold a bachelor's degree or higher from an accredited college or university.

The exam requirement.

After completing the coursework, prospective CFPs must pass the CFP exam, a 170-question, multiple-choice test that covers the financial planning process and principles, tax planning, income and retirement planning, estate planning and more. In 2019, the pass rate for first-time exam takers was around 67%.

The experience requirement.

CFPs need to complete either 6,000 hours of professional experience related to the financial planning process or 4,000 hours of apprenticeship experience that meets additional requirements. 

The ethics requirement.

The final requirement is signing the Ethic Declaration, in which a CFP commits to acting as a fiduciary and to other high ethical and conduct standards. The CFP Board also conducts a background check before granting the certification. 
CFPs have to renew their certification every two years, which requires ongoing education. The continuing education (CE) requirement involves 30 hours of coursework and a two-hour, CFP Board-approved ethics CE course.
What is the difference between a CFP and a financial advisor?
A financial advisor refers to any professional who helps manage your money. There are several different types of advisors, including registered investment advisors, brokers, robo-advisors, wealth managers and financial coaches.
A financial planner is another type of financial advisor. Think of a tree diagram, with "financial advisor" being the central item at the top. The branches below it include the terms listed above and also "financial planner."
Financial planners, as their title suggests, are professionals who focus on creating plans to help their clients reach their money goals. They're going to take a holistic approach, gathering information on all of your personal finances, understanding your goals and dreams and then constructing a comprehensive financial plan to help you get to where you want to be.
Not all financial planners are CFPs. Back to the tree diagram, "financial planner" would also have branches below it, including "CFP."
Almost anyone can call themselves a financial planner. If you're going to pay for a someone to help manage your money, it's a good idea to work with one who holds specific licenses or designations, like a CFP.
What does a CFP do?
A CFP can help you reach your money goals by creating and maintaining a financial plan designed just for you. 
All CFPs are required to follow the seven steps of the financial planning process developed by The CFP Board. They include reviewing your current financial situation, identifying your money goals and coming up with recommendations for how to achieve those goals. 
Besides providing a financial plan, CFPs can answer any money-related questions you have, from how to save for your kids' education to what type of insurance you need to buy. 
The benefits of working with a CFP
There are a handful of benefits to working with a CFP: 
You can reach your financial goals faster.

A CFP will provide you with a personalized financial plan that can help you reach all of the money goals you haven't started chipping away at yet. Over time, as you build a relationship with your advisor, they'll further understand your dreams and ambitions and can help you achieve them.

It'll save you time and stress. Money is complex, and most of us aren't taught anything about personal finance in school. A CFP can help you navigate complex financial situations and tough money conversations with family. They'll advise you on everything from estate planning and tax laws to retirement planning and how to start investing, which will give you peace of mind and save you the time of researching everything yourself.
A CFP can help you avoid costly mistakes.

Besides ensuring you follow through with your financial plan, an expert can help you avoid major money mistakes, like panicking and selling your investments when the market goes down suddenly. They can also prevent you from making risky investments that could derail your financial future.
A good financial advisor will do all of the above, too — what sets a CFP apart is that, unlike other types of financial advisors, they're held to the fiduciary duty. 
The fiduciary duty is a legal requirement and means that your advisor must put your interest first and disclose potential conflicts of interest. You may think that this is a given — that all advisors would put your interest above their own — but a lot of professionals in the industry don't actually have a fiduciary obligation.
If you're working with a CFP, you can be sure they're going to put your needs first. 
While there are many benefits to working with a CFP, they're not for everyone. If you're a new investor and simply need help building a portfolio, a robo-advisor might be all you need right now. Or, if you're a high-earner with a lot of assets, you might want to hire a registered investment advisor (RIA) to manage your portfolio. (RIAs are also held to the fiduciary standard.)
How much it costs to works with a CFP
It's typically more expensive to work with a CFP than with a non-certified advisor. That said, a CFPs expertise and adherence to a high ethical standard often makes hiring one a worthwhile investment. 
The amount you'll pay for a CFP depends on their fee structure. Before hiring any type of financial advisor, it's important to understand exactly how they charge. 
Here are the main fee structures financial advisors use:
1. Fee-only
A fee-only advisor makes money based on the services they provide you. They never earn commissions.
Fee-only advisors may charge what's called an assets under management (AUM) fee, in which they take a set percentage (typically 1%) of the assets they're managing for you. So, if they're managing $250,000 (the account minimum most traditional advisors require) and charging 1%, you'll owe $2,500 a year. (That said, the more money an advisor manages for you, the lower the AUM fee tends to be.)
They also may charge a flat fee between $1,000 and $8,000 a year for ongoing advice or an hourly fee between $100 and $400 per hour. The price depends on what type of advisor you're working with and how complicated your financial situation is. 
For example, if you're working with a CFP virtually, which companies like Facet Wealth and Betterment provide, it'll generally be cheaper since everything is done online (rather than meeting with the professional in person).
2. Fee-based
Fee-based advisors charge an upfront fee (an AUM or flat fee), but can also earn commissions for any financial products they sell, including securities, annuities or insurance products.
3. Commissions
Commission-only advisors make money when they buy or sell an investment for you — and their earnings, which can be anywhere from 1-6% of your investment, come straight out of your wallet.  
It's typically a good idea to avoid advisors who charge commissions, as there's more potential for conflict of interest when they're offering advice. (Of course, if you're working with a CFP, they must put your needs first regardless of their fee structure — but it's still good to know how they make money before hiring them.)  
Keep in mind that many advisors require an account minimum, sometimes as high as $250,000, just to get started with them. That's something you'll also want to ask about when meeting with prospective advisors.
How to find a CFP
If you decide you want to hire a CFP, you'll want to first decide between working with one virtually or in-person.
More and more online financial planning services are starting to offer virtual access to advisors — and it's typically cheaper than working with an in-person advisor. If you don't mind meeting with your advisor over video, look into Facet Wealth, which will set you up with one of their CFPs for a flat fee of $1,200 to $6,000 a year, depending on the complexity of your financial situation. What sets Facet apart is that there's no account minimum to work with one of their professionals. 
There's also Betterment, which allows customers to set up one-time virtual meetings. Betterment charges $399 for a 60-minute call with one of their CFPs to discuss your general financial situation, college planning, marriage planning or retirement planning.
If you want to work with a professional in person, use the CFP Board of Standards' site to search for CFPs in your area. You can also verify an individual's CFP certification and background through the same site.
Once you have a few names of potential advisors, you can meet with them and "interview" them to make sure they're a good fit. For more information, read Finishrich.com's guide to choosing a financial advisor.
Read next: How To Figure Out if You Need A Financial Advisor