Quick reads...
How To Choose A Financial Advisor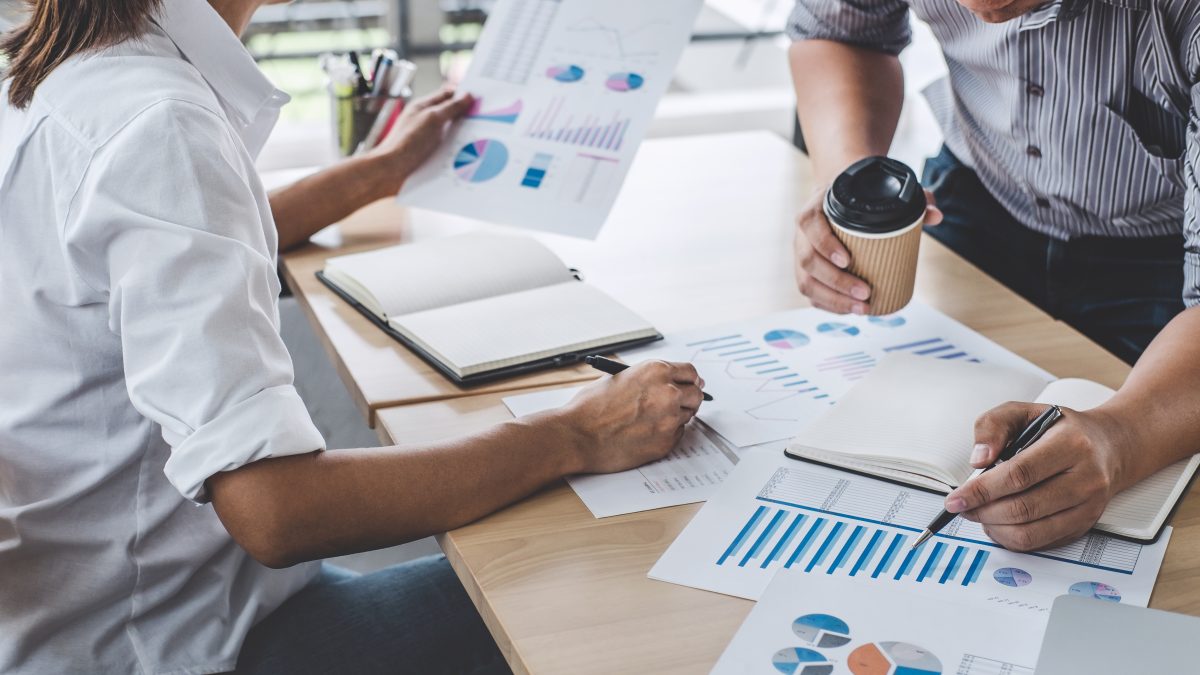 Heading into a new year, and on the heels of the Covid-19 recession, it could be an excellent time to consider hiring a professional to help manage your money. 
The right financial advisor can help guide you along your path to living and finishing rich. They'll almost certainly make the job of managing your money easier, but if you hire a really great one, you'll probably end up achieving much better results than you could on your own. The key is choosing the right expert to work with. 
Types of financial advisors
"Financial advisor" is a general term and can apply to a variety of services and individuals. Let's start by going over the most common types of advisors.
Robo-advisors
The simplest (and most inexpensive) type of financial advisor out there is what's known as a "robo-advisor." 
In short, robo-advisors use technology to build and manage an investment portfolio that's right for you, depending on your goals and risk tolerance. You go online and answer a series of questions about things like your time horizon, financial goals and risk tolerance. Using an algorithm, the robo-advisor will build a diversified portfolio of low-cost funds fit for your situation based on the information you provided and unpredictable forces like market volatility and asset class performance. Plus, robo-advisors will automatically rebalance your portfolio for you. 
Robo-advisors are affordable and accessible. Most require very small account minimums and in some cases, no minimums at all, meaning you can start investing with just a couple of bucks. Annual management fees are also low, typically ranging from 0.25% to 0.50%, and some don't charge a fee at all, like our partner Sofi.  
While robo-advisors are cost-efficient and easy to use, they don't offer a complete financial plan or face-to-face meetings.
Who does a robo-advisor make sense for? This is a good option for someone who just needs help choosing and managing their investments. It's a simple, hands-off and affordable solution. Just keep in mind that if you go this route, you're mostly getting investment advice — you're not getting a comprehensive financial plan from a human advisor.
Virtual financial advisors
A virtual advisor is just as it sounds: You'll get access to a human advisor, but will work with them online (through video chats, email or phone). Because everything happens online, it'll be less expensive than hiring a traditional, in-person advisor.
Companies like Vanguard and Personal Capital are offering online financial planning services, but the account minimums can be high. Vanguard's minimum is $50,000, while Personal Capital's is $100,000 (though, that's lower than what you'll likely see with a traditional advisor). 
These companies typically charge an advisory fee that is a percentage of the amount of money they're managing. Vanguard charges between 0.05% and 0.30%, while Personal Capital charges between 0.49% and 0.89%. The fee you'll owe depends on the amount of assets you have (the more assets, the lower the percentage). 
One company, though, is doing things a little differently: Facet Wealth charges a flat fee based on the services the client uses, rather than assets under management. Currently, prices range from $1,200 to $6,000, depending on the complexity of your financial situation. What really sets Facet apart is that there's no minimum balance requirement to work with one of their certified financial planners. You don't have to have $50,000 or $100,000 worth of assets to work with one of their professionals — as long as you can pay for the flat fee, you can have access to high quality, individualized financial planning.
Who does a virtual financial advisor make sense for? If you're looking for more than automated portfolio management, which is essentially what robo-advisors provide, but can't afford a traditional financial advisor, this is an excellent "in-between" option if you don't mind meeting with your advisor virtually. You'll get similar services to what a traditional advisor would provide, but at a cheaper price.
Traditional financial advisors
Finally, the highest-cost option is a traditional financial advisor — a professional who you can meet with in-person and will advise you on everything from retirement planning and what type of life insurance to buy to how to navigate annuities and other more complex personal finance concepts. This could be a certified financial planner (CFP) professional, a registered investment advisor (RIA), a stockbroker or a hybrid. Let's go into what each of these titles means.
CFP professional.

These are professionals who have completed specific education, training and exams to earn a CFP certification, which is considered the gold standard of financial planning. They're held to a fiduciary standard, meaning they are legally required to act in your best interest. (You may have also heard of a

chartered financial consultant,

or a ChFC. They're less known, but also earn a distinguished certification in financial planning after completing similar coursework.)

Registered investment advisor.

RIAs are also held to a fiduciary standard and must meet certain legal and professional qualifications, including passing a specific exam and registering with the SEC or state authorities. As their title indicates, RIAs are more focused on investment management, helping clients build and maintain strong investment portfolios.

Broker.

A broker's main responsibility is buying and selling stocks, bonds, mutual funds and other investment products for you. To become licensed to sell securities, brokers are

required to register with FINRA

, pass specific tests and be licensed by your state securities regulator. Under

rules implemented by the SEC in 2019

, these professionals must now act in your best interest when working with your money (before, they only had to follow a "suitability standard" and provide you with suitable advice). Still, brokers are sales-oriented and often earn commissions — meaning, they get a chunk of money each time they buy or sell an investment for you — which can create a conflict of interest (since they're incentivized to execute certain trades). 

Hybrid

.

Many professionals are dually registered — as both a broker and an investment advisor. It can be tricky to know this, as brokers and investment advisors both often use the title financial advisor.

To find out if your prospective advisor is an RIA or a broker (or both), look them up on

BrokerCheck

. If they're a broker or dually registered, make sure you understand exactly how they get paid for working with you. 
Who does a traditional financial advisor make sense for? If your financial situation is really complex and you want the ability to meet with an advisor in-person, this might be the right choice for you if you can afford it. Of course, you want to make sure you hire the right type of financial advisor — someone who is putting your best interest first, which means hiring someone bound by the fiduciary standard. 
Why it's crucial to work with a fiduciary
The fiduciary duty is a legal requirement. It requires your advisor to put your interest first and disclose potential conflicts of interest. You don't want an advisor who recommends an investment to you because he or she would get a higher commission from it. You want an advisor who is focused on what is best for you and who is completely transparent.
To be sure you're working with a fiduciary, ask your prospective advisor straight up: "Are you a fiduciary? Are you legally required to act in my best interest?" Ask how they get paid and have them explain the fees and/or commissions he or she is earning.
You can even ask them to sign a fiduciary pledge. If they refuse, that's a sign they don't want to be held accountable at that higher standard.
How much it'll cost to hire a financial advisor
How much you'll pay depends significantly on what type of advisor you hire. Here are the three main options, in order of least to most expensive:
1. Robo-advisors
Many robo-advisors charge you based on how many assets they manage for you. Expect annual management fees between 0.25% and 0.50%, though some don't charge a fee at all. That means, if your robo-advisor is managing $10,000, you'll pay between $25 and $50 a year (or $0 if there's no management fee). 
Here's how much some of the most popular robo-advisors charge:
Betterment:

0.25% per year

on your invested balance

Wealthfront:

0.25% per year

on your invested balance

SoFi: 

0% per year

on your invested balance

TD Ameritrade:

0.30% per year

on your invested balance
2. Virtual financial advisors
Virtual advisors are going to cost more than a robo-advisor, but less than a traditional advisor, since everything happens online.
Expect to pay a flat subscription fee or a percentage of your assets (or both) for a virtual advisor. Facet Wealth, for example, charges between $1,200 and $6,000 a year to work with one of their certified financial planners, depending on the complexity of your finances. 
Vanguard and Personal Capital, on the other hand, charges AUM fees: Vanguard charges between 0.05% and 0.30%, while Personal Capital charges between 0.49% and 0.89%. The fee you'll owe depends on the amount of assets you have (the more assets, the lower the percentage). 
3. Traditional financial advisors
Expect to pay between 1-2% of your assets under management with a traditional advisor, though some may charge a flat fee (between $1,000 and $8,000) or hourly fee (between $100 and $400).
There are also advisors who earn commissions. With commission-based advice, your advisor can make money whenever they sell you certain securities, annuities or other insurance products — and their earnings, which can be anywhere from 1-6% of your investment, come straight out of your wallet. 
Most advisors who are paid on commissions today are now what is known as "hybrid advisors," as they may receive a commission on insurance products they recommend, for example, and charge a flat fee on assets they manage.
Keep in mind that, regardless of the advisor you choose, you still have to pay the expense ratio of the funds you're invested in (all mutual funds and ETFs charge investors an expense ratio to cover operating expenses). Most robo-advisors will invest your money in low-cost funds with expense ratios under .10%, but that's something you'll want to look into.
If you're working with an advisor, ask them to explain the expense ratio of the fund you're invested in and any other investment costs you're paying. After all, these fees vary widely and can exceed 1%, which, over time, can add up tremendously.
How to find the right advisor for you
Finding the right fit boils down to what you need and want. If you're a new investor and need help getting started, a robo-advisor might be enough for now. Check out our top-recommended robo-advisors. 
If you want advice beyond investing — say you're planning to have a family and don't know how to prioritize short-term expenses with long-term goals, or maybe you have questions about picking employee benefits or tax planning or estate planning — you'll probably want to work with a human advisor (virtually or in-person).
The type of advisor you settle on also depends on your budget and net worth. If you don't have a ton of assets, you may not qualify to work with a traditional financial advisor, but could afford to work with a virtual advisor. If you think a virtual advisor is right for you, look into Facet Wealth. As mentioned above, there's no account minimum to work with Facet's planners.
If you go the traditional advisor route, you'll want to find a great professional who you can trust. This will take time and research. Start by trying to get a referral from a friend, colleague, acquaintance or your accountant or attorney if you have one. You'll want to ask questions like why they like their advisor, how long they've worked together, how often they meet and how they pay their advisor. 
If you can't get a referral, do your own research. Start by looking up advisors in your area using the resources below:
The Financial Planning Association.

The FPA's

website

allows you to search by zip code for certified financial planners. 

The National Association of Personal Financial Advisors.

This

site

allows you to search by zip code for financial planners who operate on a fee-only basis.

The Certified Financial Planner Board of Standards.

The site lets you

search for CFPs in your area

. 
How to check a potential advisor's background
Not all advisors are created equal. Unfortunately, there are many who appear to be successful but, in reality, are nothing more than good salespeople. That's why it's crucial to do your homework and check out a prospective advisor's background. Here are some resources to help you do so:
The Certified Financial Planner Board of Standards.

Use the site to

verify an individual's CFP certification and background

. It'll also identify individuals who are not currently certified, but were at one time. 

BrokerCheck.

To become licensed to sell securities, brokers and financial advisors are required to pass tests and register with the National Association of Securities Dealers. Because of these requirements, important information about licensed brokers and advisors is available to the public at

BrokerCheck

, a site run by

FINRA

(Financial Industry Regulatory Authority). You can type in the name of the advisor or firm you're considering and it'll tell you everything you need to know about their background, including their education, work and business history and licenses held and in what states. The site also provides whether or not an advisor has any "disclosure events" on their record. (A disclosure event is an ethics complaint or a criminal prosecution.)
Questions to ask before hiring a financial advisor
After you've done your research and picked out a few strong candidates, it's time to meet with them. 
When you meet with a prospective advisor for the first time (either virtually or in-person), it's critical that you come prepared. Think of the meeting as an interview — and you're the hiring manager. Unless you're very lucky, you may need to interview numerous candidates before you find the one advisor who feels like the right fit.
To make sure your potential advisor is qualified and professional, here are five smart questions to ask.
1. How long have you been a financial advisor?
This is a very simple, often overlooked question. Ask potential advisors how long they've worked at their firm. If they worked at another firm previously, ask why they moved.
2. What makes you a good financial advisor?
Let them tell you in their own words why they think they are a good financial advisor. Listen carefully to what they say and how they appear when they say it. 
You can also ask about their educational background and what licenses and other certifications they have. Licenses they may or may not have include Securities, Insurance, Commodities, RIA, CFP, ChFC and CPA.
3. What type of clients do you specialize in?
Some advisors specialize in a very specific niche. They may focus their entire practice around doctors, corporate retirees, women divorcees or business owners, for example. If the advisor is more of a generalist, ask them to describe a typical client to you (age, assets, job, etc.).
4. What's your investment philosophy
Make sure to ask the advisor about his or her philosophy on financial planning and money management. A serious professional should have no trouble explaining his or her approach to planning and investing simply and coherently. If yours can't do this, that's a red flag.
What you don't want is a salesperson. A salesperson won't lay out a philosophy — they'll spend most of the time telling you what you want to hear. You want someone who will spend most of the first meeting with you reviewing your financial and personal situation and asking about your dreams, goals and concerns. You also want someone who talks about "reality investing." A good advisor will go over historical returns of the stock market, not a positive snapshot in time.
5. How do you charge your clients?
This is one of the most important questions you need to get answered, as it'll tell you a lot about what type of advisor they are. 
It's important to understand the difference between fee-based and fee-only advisors. These terms sound similar, but mean two very different things. 
A fee-only advisor doesn't earn commissions. They get paid by charging an AUM fee or a flat fee (or both). A fee-based advisor, on the other hand, charges a fee but can also earn commissions based on your investment selections. And then there's a commission-only advisor, who makes money when they buy or sell an investment for you.
Make sure you understand exactly how an advisor makes money before hiring them. 
How often you should meet with your financial advisor
Hiring a financial advisor is just the first step to securing a successful financial future. You can't meet with him or her just once and think you've taken care of business. Before you leave your initial appointment, schedule a review meeting for no later than six months down the line. At a minimum, you should meet with your advisor twice a year. Some advisors schedule meetings quarterly.
If you haven't heard from your advisor within the last 12 months (statements don't count), it might be time to start interviewing for a new one.
Ideally, you hire someone who you can see yourself working with for years, maybe even the rest of your life. Take the hiring process seriously, but keep in mind that if you hire someone and it doesn't work out, you're not stuck with them. You can start the process over again and continue your search. It may take a few tries to find the perfect advisor, but it'll be worth the effort.